In Legalsense, you can save multiple documents on clients and matters.
This allows you to store, for example, Engagement letters, general conditions, and/or conflict check-related files in one easily accessible location.
Creating document types 
The document types can be managed from 'Settings' -> 'Lists' -> 'Document types'. Here you can create, edit and delete document types.
By default, there are two types:
Generic: this type can be renamed to suit specific needs better but cannot be deleted. 
Engagement letter: t

his type is only available if the "Engagement letter" feature is turned on.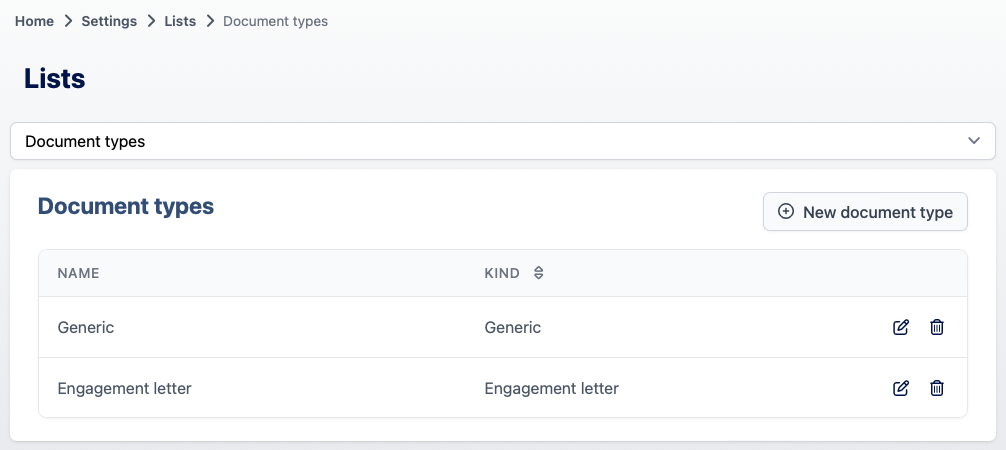 Note: Deleting a Document type won't affect existing documents saved on a client and/or matter. Those will still be accessible, but no new documents can be added under that type.
Filtering and exporting
There are two filters available in the 'Advanced search', on the client and matter list page:
Document type: returns a list of all clients or matters where documents of a specific type have been added.
No document type: returns a list of all clients or matters with no document of a particular type.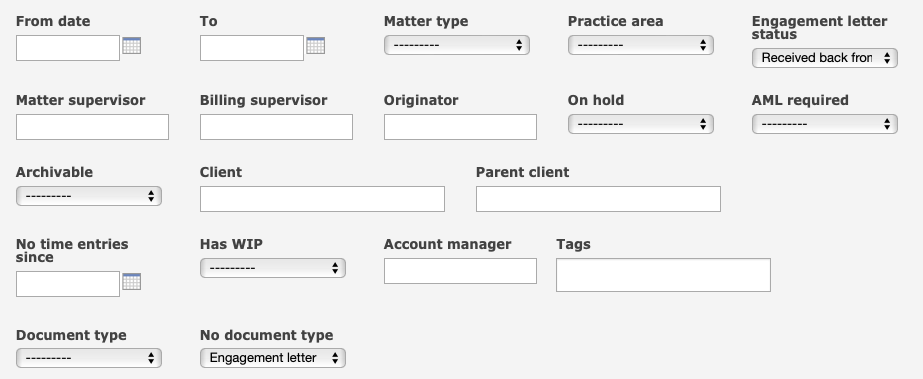 Combining these filters, optionally with the 'Engagement letter status' filter, makes it possible to quickly identify clients or matters that require attention.
The document types are added (if available) as columns when exporting the client or matter list to Excel.


KYC and Compliance section
The KYC and Compliance section contains all information regarding Engagement letters, AML status, and other uploaded documents. 
Note: the AML and Engagement letter sections are only visible if you are using these features.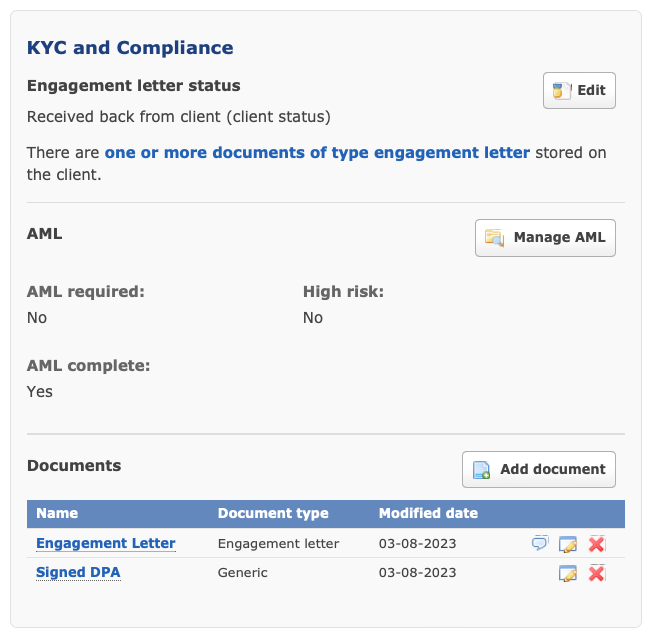 Adding documents
When adding a new document, you must choose its type and add a file. The 'Name' field is optional. When left blank, the name of the uploaded file will be used.
Additionally, there is an optional 'Comments' field to add a description or note regarding the document.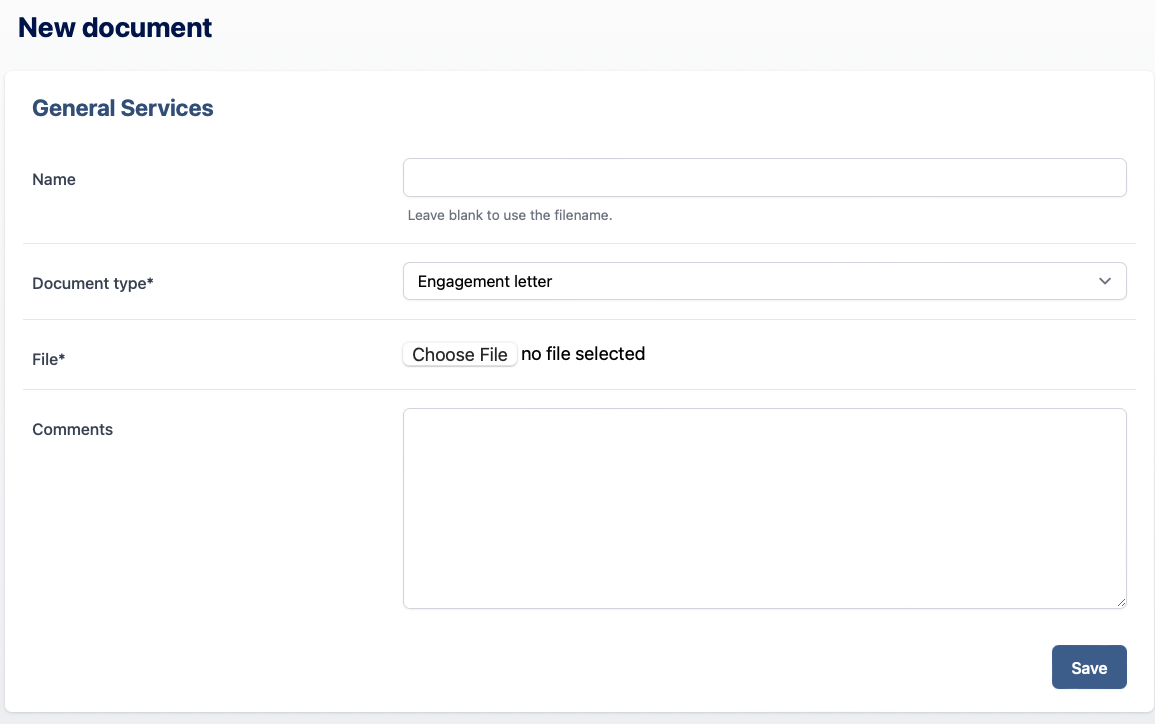 Engagement letter status
The engagement letter status can be set on client or matter level, or on both.
By default, the matter will inherit the status from the client.
When editing the Engagement letter status on a matter, you can copy existing engagement letters from another matter that shares the same client.