By default, an invoice is sent to the client's main 'billing address'. If the invoice for a matter should go to another debtor or if the invoice should be sent to another contact person/address of the client, another 'debtor' can be indicated on the matter page. To do so, select 'New debtor' on the matter page.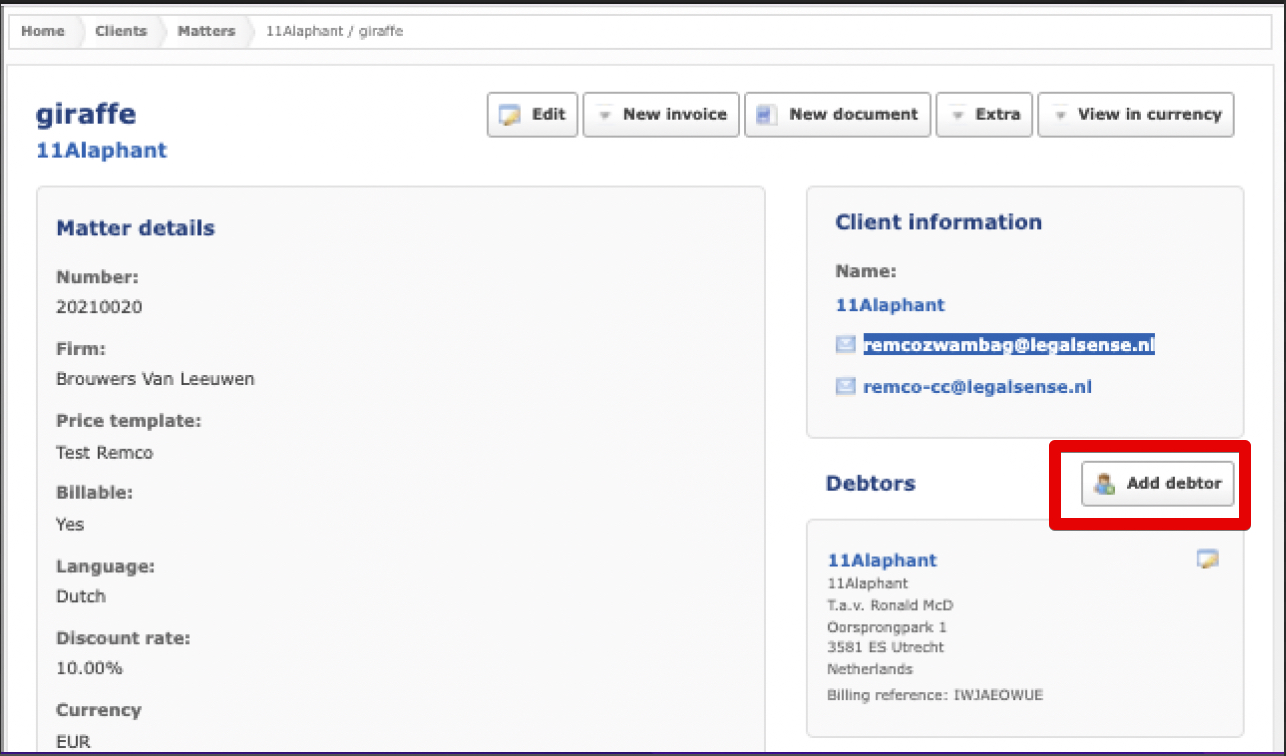 In the window that appears, a debtor can be searched for. If the debtor is not yet known in Legalsense, it must first be created under 'Clients - Contacts'. When creating the contact, it must be explicitly stated that it is a debtor. Clients automatically become debtors in Legalsense.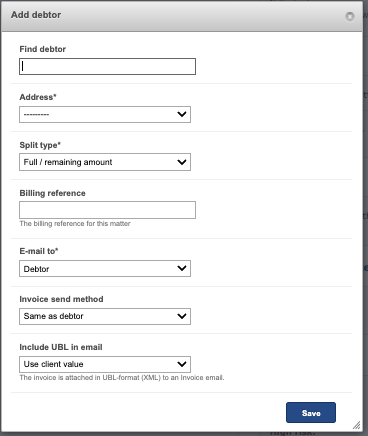 If the invoice is to be sent to the same client but to a different contactperson or address, the client can be selected as the debtor and the correct address can be selected in the address field. The different addresses have to be added to the client.