Advance payments are tracked at the matter level in Legalsense. Legalsense keeps track of the total amount of the advance payments, excluding VAT, and this can then be (partly) set off against following invoices.
Advance payment invoices can be created in two modules within Legalsense:
1. From the matter itself;
2. From menu 'Invoices'.
From the matter itself
You can create an advance invoice if you are in the matter concerned. Then click in the matter on 'New invoice' - 'Advance invoice'.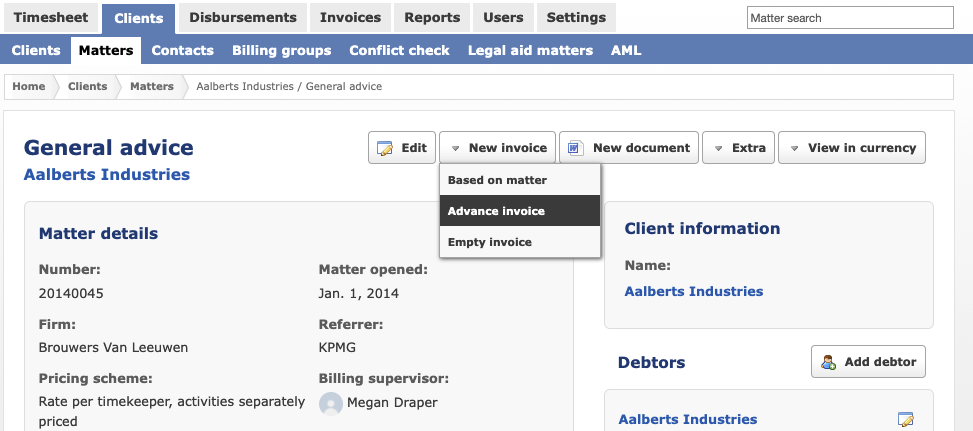 You will then be returned to the screen where you can prepare the advance invoice: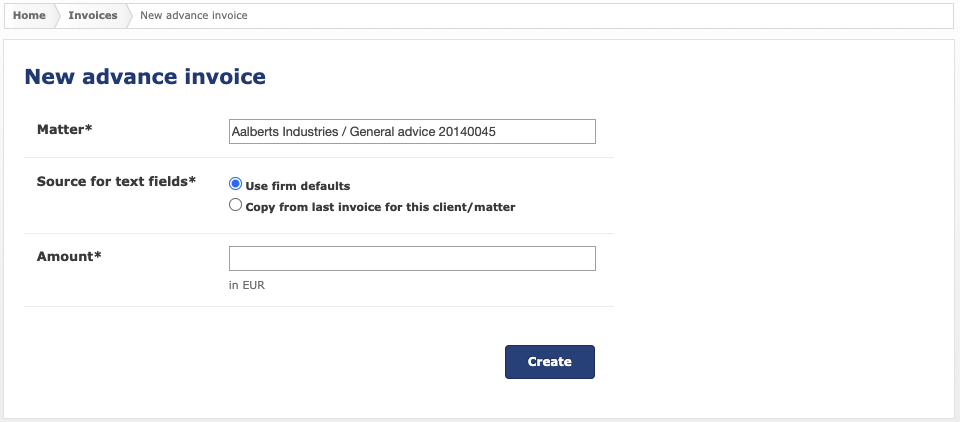 Via Invoices
To create an advance invoice, in the Invoices menu, click on the button "New Invoice" and then on "Advance invoice":

Now select the desired matter and enter the amount. Click on create.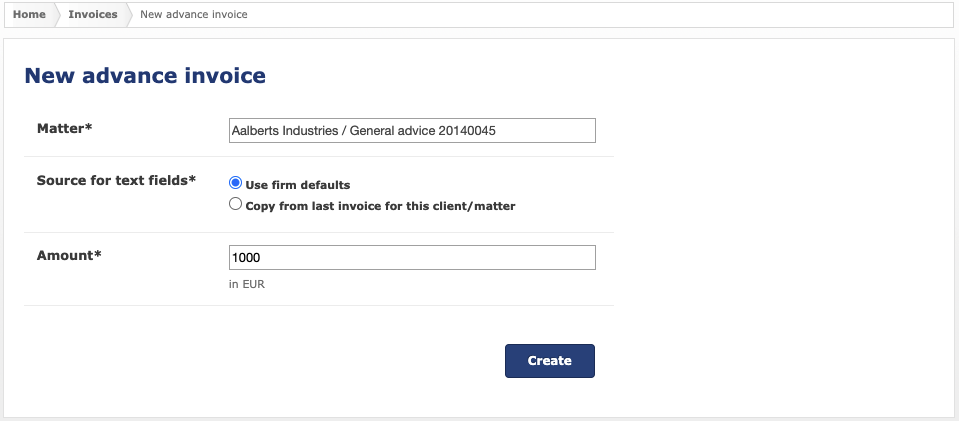 The screen to the edit draft invoice will now open: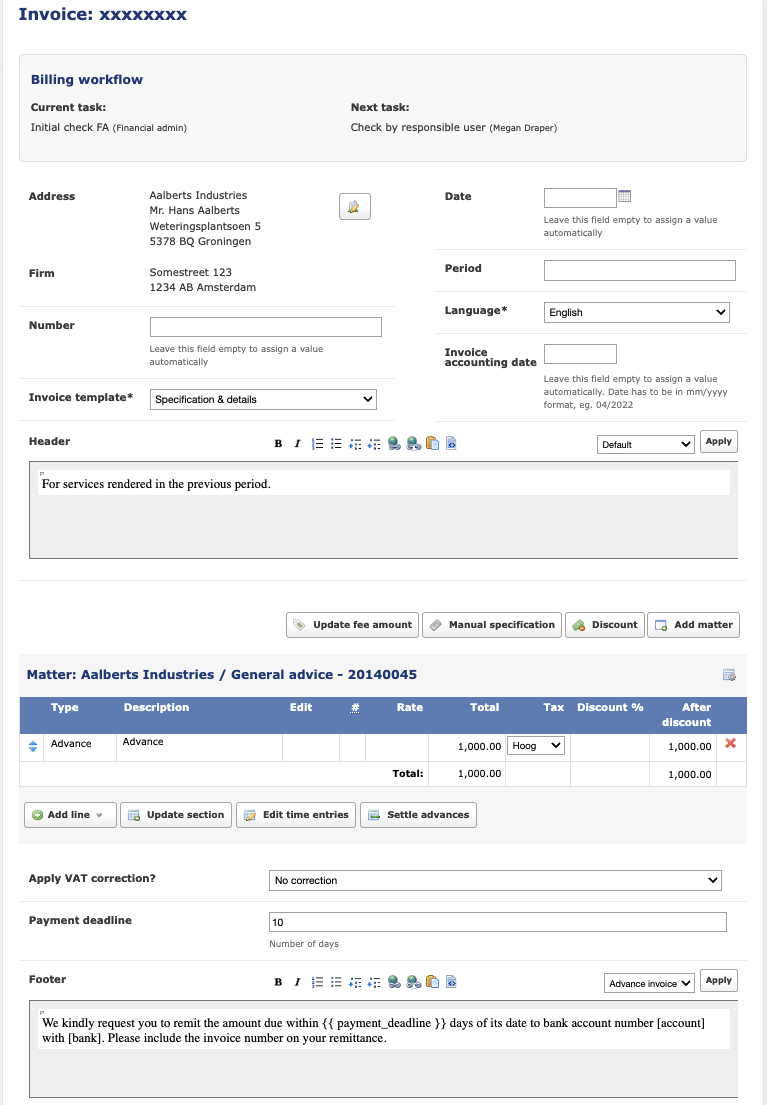 The amount of the advance is automatically populated based on the amount you entered in the previous screen.
Once you have made the desired adjustments, you can save or finalize the invoice in draft form. The advance invoice can now be included in the billing process.