If your Legalsense environment does not have a link to an accounting software application you can add disbursements manually.


Adding disbursements
Adding a disbursement can be done in the menu 'Disbursements' by clicking on the button 'New disbursement':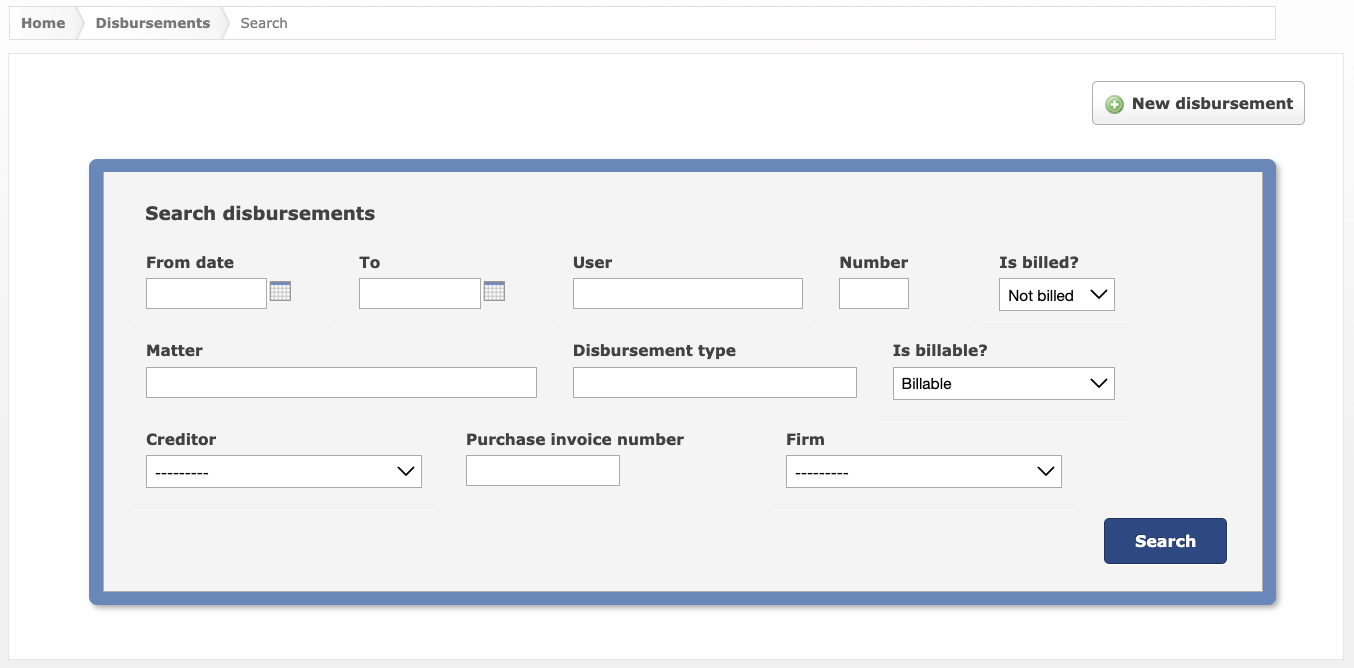 You will then get the entry screen for the 'disbursement':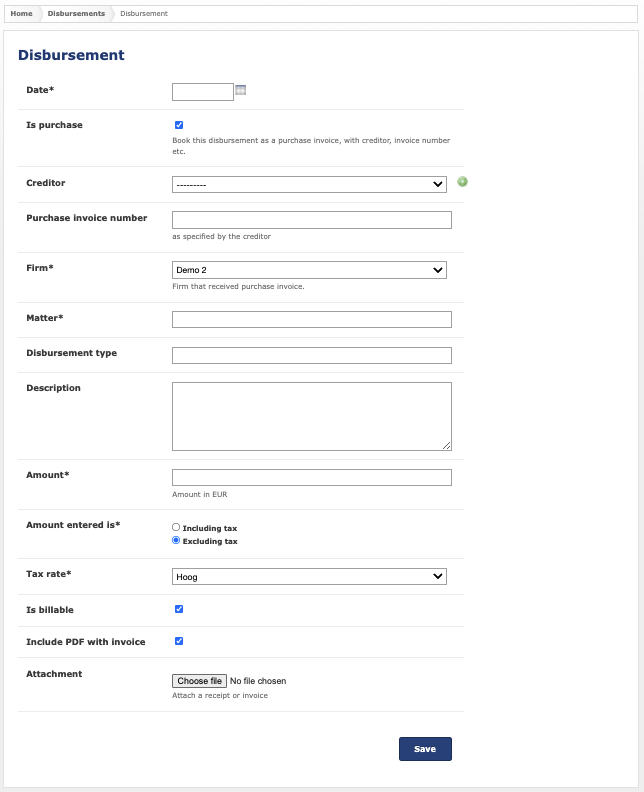 Below we explain some of the options. The fields marked with '*' are required fields.
Date*: date of the disbursement;
Is purchase: if this option is checked, the disbursement will be booked as a purchase invoice to the accounting application. A creditor and purchase invoice number must be specified. If your environment does not have a link to an accounting software application, you can leave this option unchecked;
Creditor: when you click on the green '+', you can manually create the name and, if desired, bank account number and bic code of the creditor in question. Hereafter you can use a drop down menu to select the name of the creditor for future invoices;
Matter*: here you specify the matter on which the disbursement must be booked;
Type of expense: for specifying the type of expense (travel expenses, bailiff fees, court fees etc.). The options available here can be found under 'Settings - 'Lists' - 'Disbursement types' (if you have the rights to do so);
Description: description of the expense. This will also appear on the invoice specification;
Amount*: the amount stated on the invoice;
Amount entered is*: here you indicate whether the amount is inclusive or exclusive of VAT;
Tax rate*: you specify the applicable VAT rate here;
Is billable: is the disbursement billable or not;
Attachment: You can add an attachment to the expense (e.g. a scanned copy of the invoice).
Click on 'Save' when everything is completed. The disbursement is then saved on the matter and (if billable is ticked) available for billing.