Selecting a matter

Before you can edit a matter you first need to select the matter that you wish to apply any changes to. This can be done by clicking on the matter via 'Clients' - 'Matters' or by using the 'Matter search' field on the top right of every page. Extended information about using advanced search methods on matters can be found in the article Matter search.

In the detailed overview of the matter you will find all the information about the selected matter: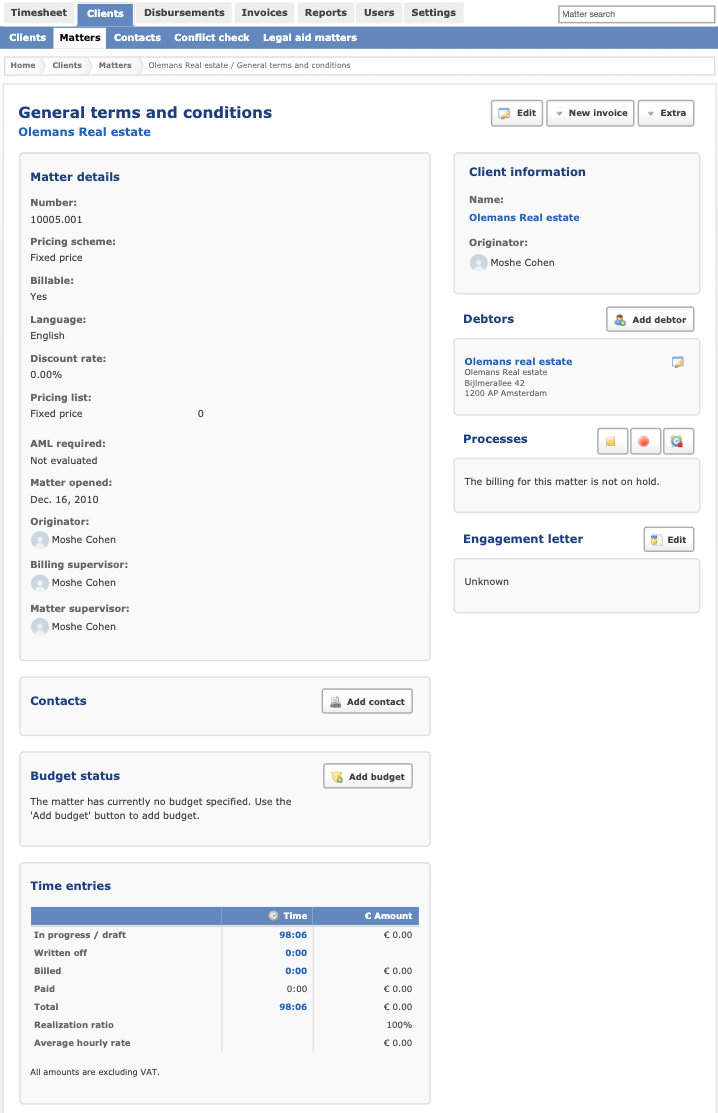 Editing a matter
If you click the 'Edit' button, you will land on the same page that is shown when you are Adding a new matter. The applicable fields can be edited here.


Extra options
The following additional options are available via the 'Extra' button:
Copy
Print infosheet
New matter email
To archive
Delete
Copy
The matter is copied to a new matter: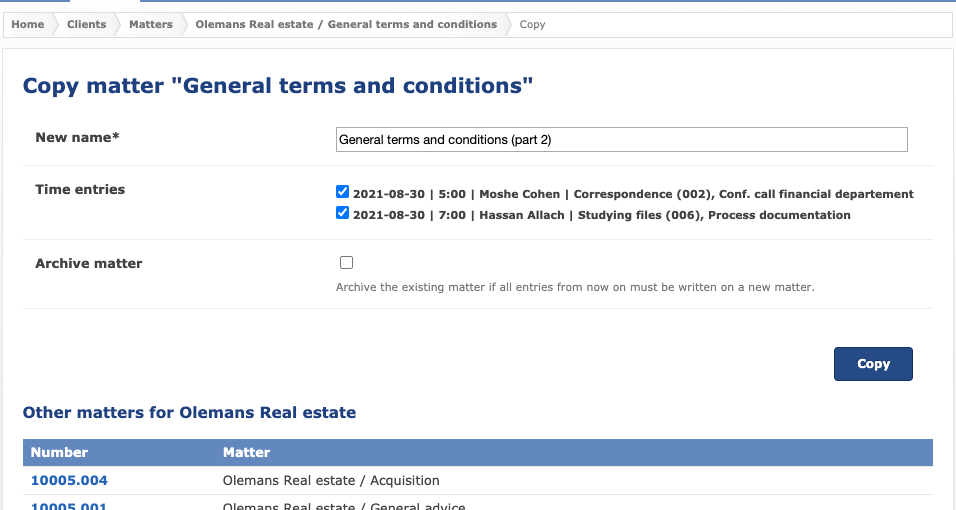 The name of the matter to be created can be entered. It is possible to move existing time entries and disbursements along to the new matter by using the checkboxes in front of the time entries/disbursements. The option 'Archive matter' can be used to enforce that writing time on the original matter is no longer possible.


Print infosheet
This option opens a ready-to-print page containing all relevant matter information. You can print this page and use it for example as a matter cover page.


New matter email
An email is sent to the mail address of the user who clicks this option. This email contains an overview of the matter and a link to the matter in Legalsense.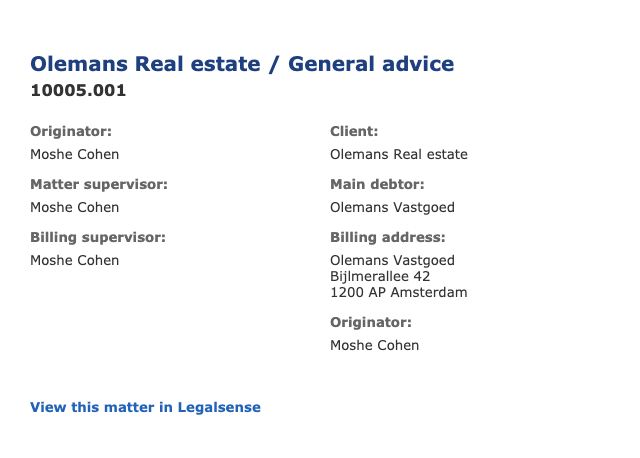 The mail address that the new matter mail has been sent to, will be shown in the message that appears at the top of the page.



To archive
The matter can be archived with this option. Archiving in Legalsense means that the matter is moved from the list of active matters to the list of archived matters. Archiving is only possible when all time entries, disbursements and invoices related to the matter have been fully processed.
Delete
The matter is deleted. Deletion is only possible when all time entries, disbursements and invoices have been fully processed.