In Legalsense it is possible (if you have sufficient privileges) to manage users yourself.
User Management
You can find and edit users in the 'Users' menu in Legalsense. When you go to 'Users' you will have an overview of all the active users in Legalsense: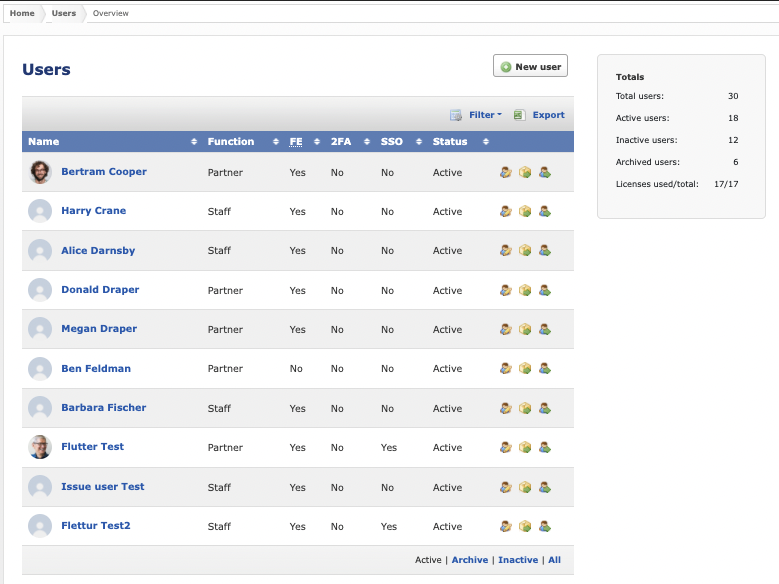 By default the list will display only active users. At the bottom of the list you can choose 'Archive' or 'All' to also view archived users.
Add a new user
To add a new user simply press the button 'New user'. You will be presented with the following screen: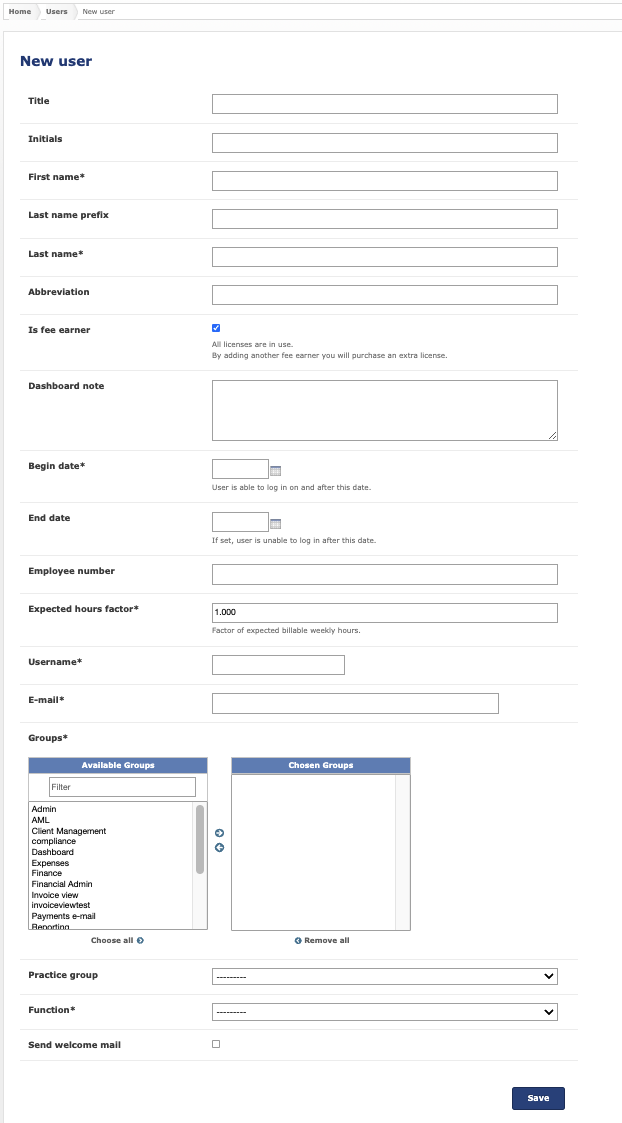 Fields marked with an asterisk (*) are mandatory. 'Groups' determine the access level of a User. You can assign one or multiple groups.
The list of functions can be maintained (if your account level allows this) at 'Settings' - 'Lists' - 'Functions'.
If you immediately want to send a welcome email to the new user, please check the 'Send welcome mail' checkbox. This will send an email when you press 'Save'. You can also send this email later by visiting the User's page and choosing 'Options - Send welcome email'.
The user will be created after pressing 'Save'. After you created the user, you can click on the user's name in the list to view the user's details and specify some extra information like the user's rate or office location (if activated).
For an in-depth explanation about users management you can see our article 'User management' here.