In Legalsense, you can use the pricing scheme Capped price. If you choose this price scheme in a matter, Legalsense asks to enter a ' Scheme below cap ':

With a Capped price there can never be more billed than the set cap. When the value of the written time is lower than the set Cap, the actual value will be billed. To calculate this real value, Legalsense uses the ' Scheme below cap '
This pricing scheme must be setup in ' Settings ' - ' Lists ' - ' Price templates ':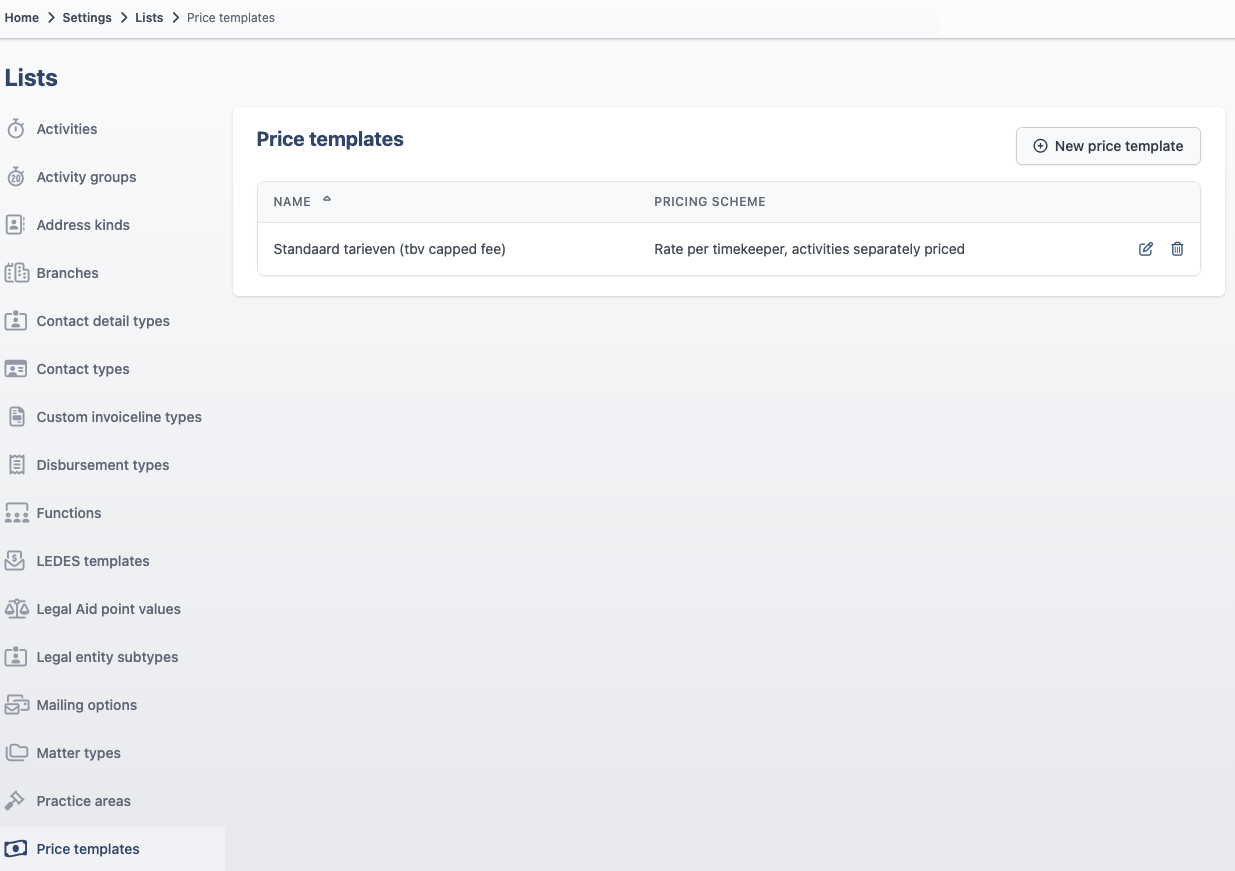 Click on ' New Price template' and you will see the following screen: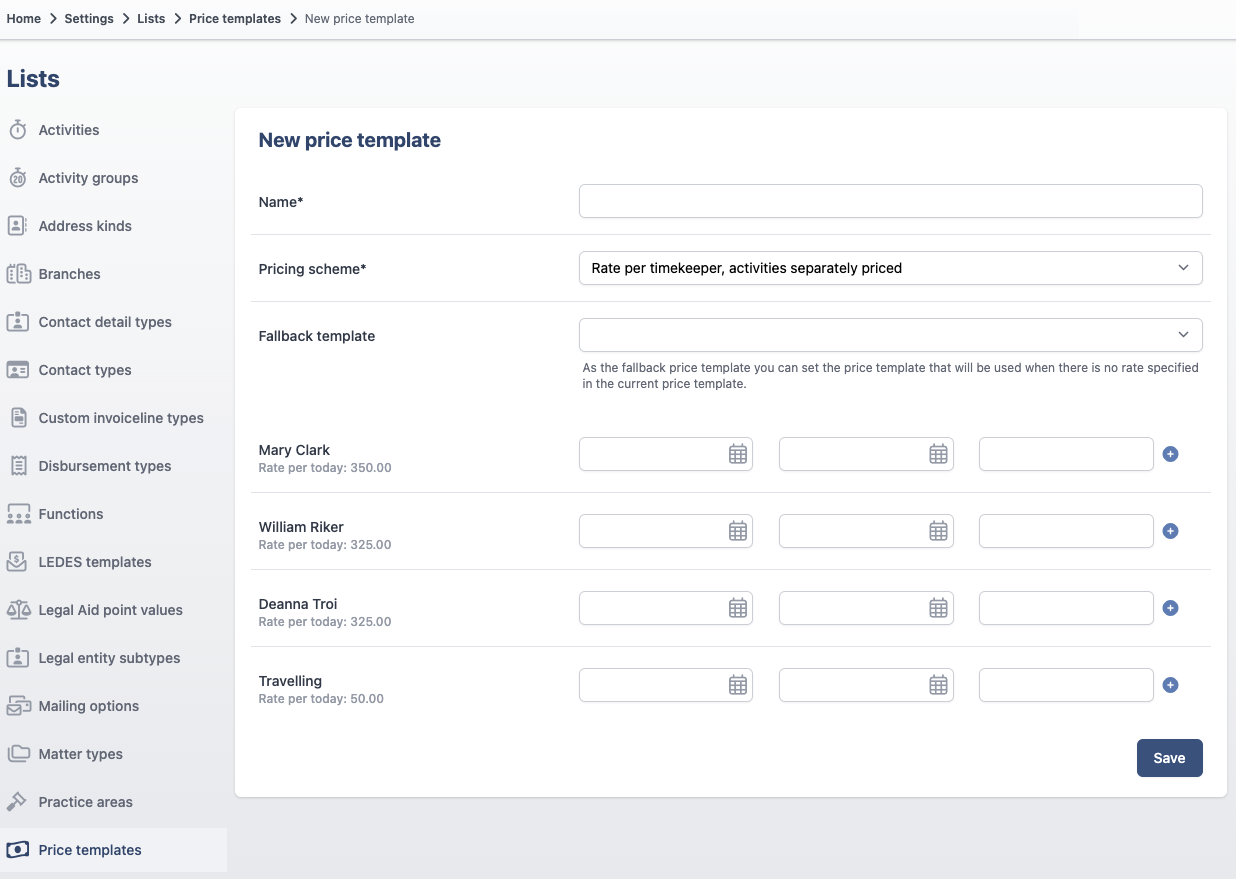 You can select the Pricing scheme where the new Price template must be based on. You have the different options here:

When you have selected the Pricing scheme, you also have to enter a name for the new Price template. Also you can specify different rates for the users. More information about these options you can find here
Click on ' Save '.
The newly created Price template is now available to use under ' Scheme below cap.'