Sometimes an invoice needs to be distributed over multiple debtors. Within Legalsense this can be done quite easily.
Before you start: Make sure that the debtors exist in Legalsense.
Go to 'Clients' - 'Matter' en select the matter that you want to add the debtor to.
Click on 'Add debtor':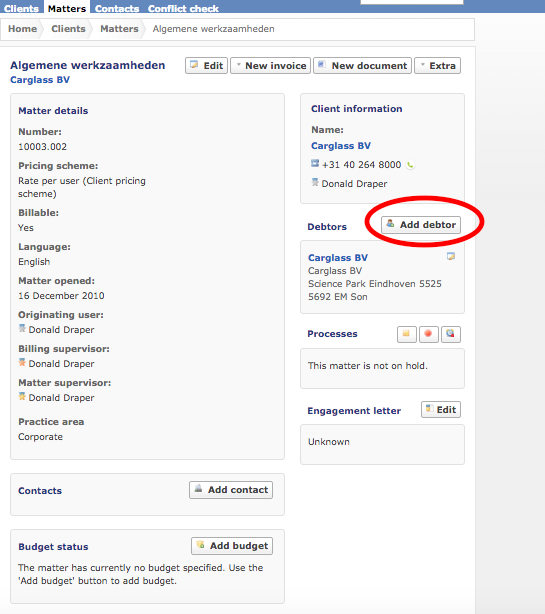 You will see this: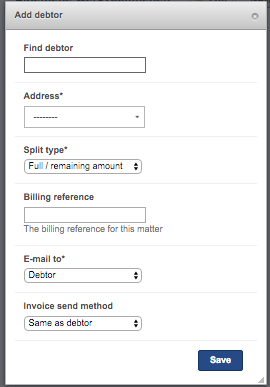 Find debtor: Type the name of the debtor and select it.
Address: The address will automatically be entered based on the information that is entered when creating the debtor;
Split type: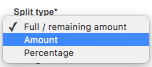 In the split type you can choose how you want to divide over the multiple debtors. As you can see there are 3 options:
Full/Remaining amount: This means that if an percentage or an amount is entered at the other debtors, this debtor will be charged for the remaining amount;
Amount: With this option you can enter an specific amount that this debtor will be charged for;
Percentage: You can enter an percentage here that the debtor will be charged for. For example if you enter here 50%, this debtor will be charged for 50% of the billable hours/agreed amount.
In this short video we show how this works: Adding multiple debtors