Sometimes not all written time can be billed to the client. During billing, you then have the possibility to:
1. write off the written time: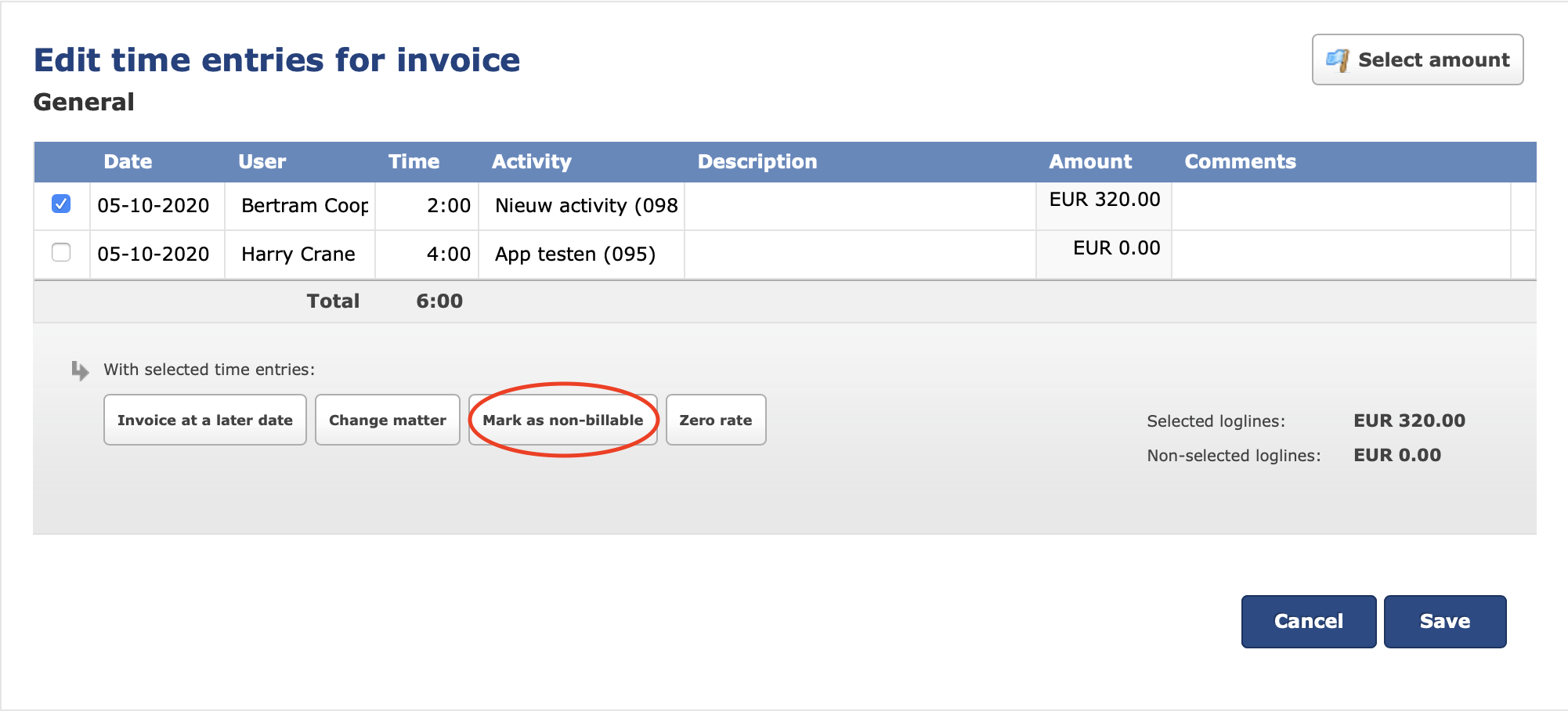 2. mark written time as zero rate: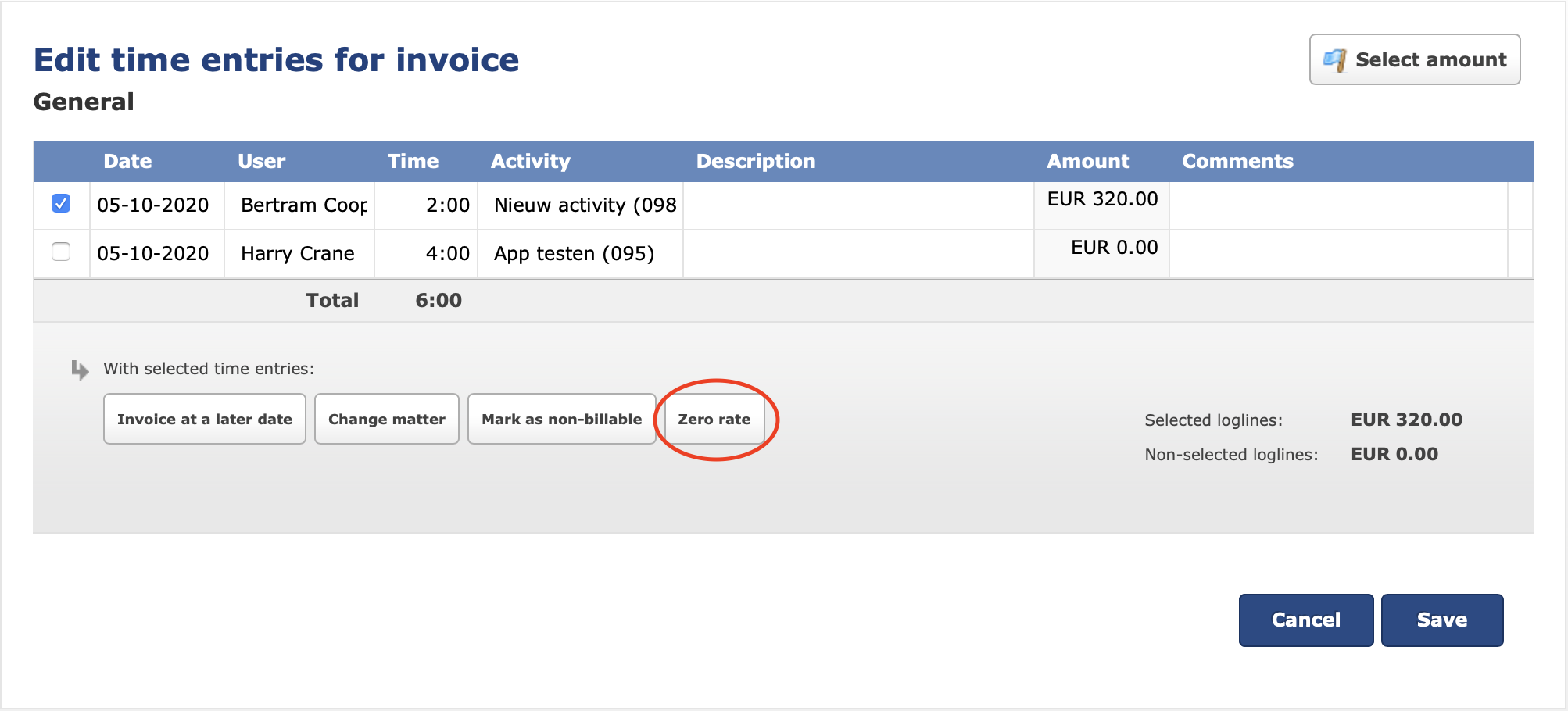 Sometimes it is not desirable to write off all written time or charge it at zero rate. It is possible to partially write off time in Legalsense, and how this can be done is explained below.
Partial write-off of written time
Open the draft invoice in which you want to make the adjustments and then click on edit:

Then click on the time of the person where an adjustment needs to be made:

The following screen will be visible:

Suppose that of the 2 hours only 1 hour can be charged. If you would only change the 2 hours to 1 hour without any further action, the total hours of that fee earner on that day will become one hour less. Therefore, it is best to correct the depreciated hour by adding an extra logline. For the time being, you can do this as follows*:

Click on New row:

An empty logline with the current date will be added: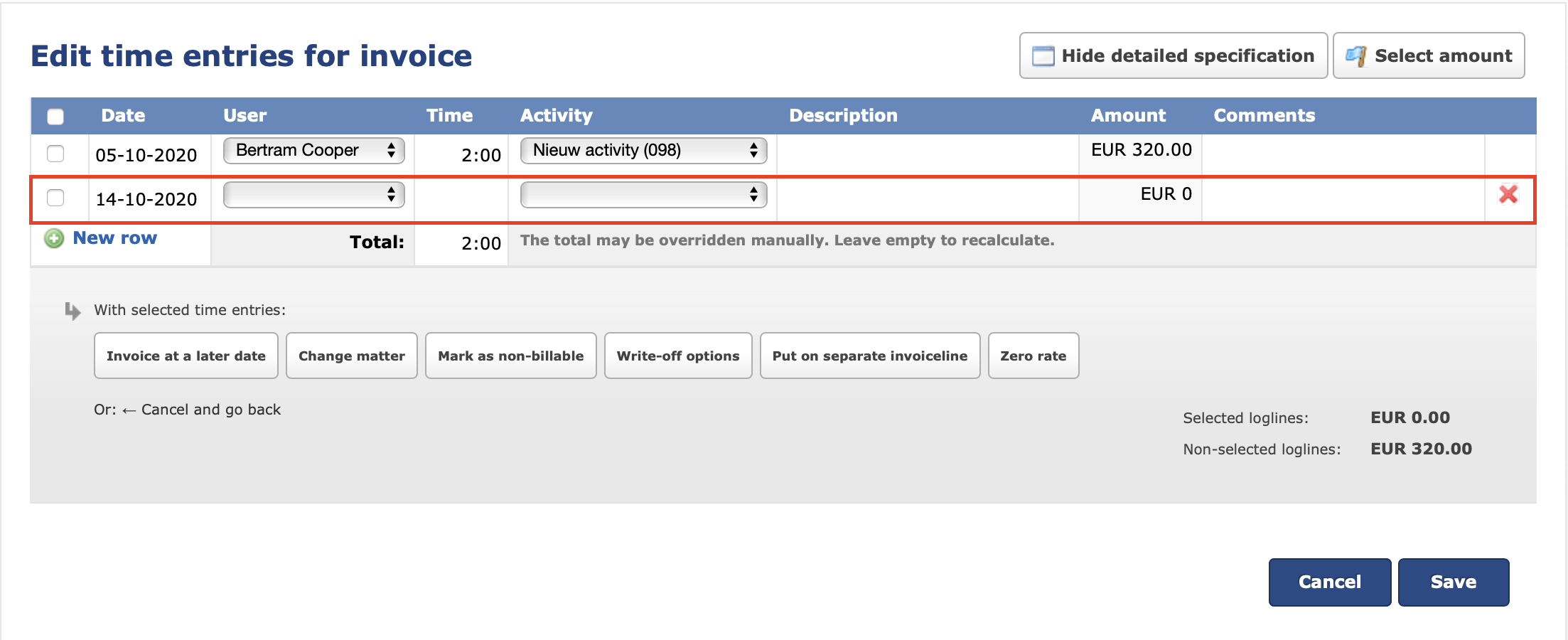 Adjust this empty logline so that it corresponds to the logline from which part of the time needs to be subtracted and enter the amount of time to be subtracted in the 'Time' column: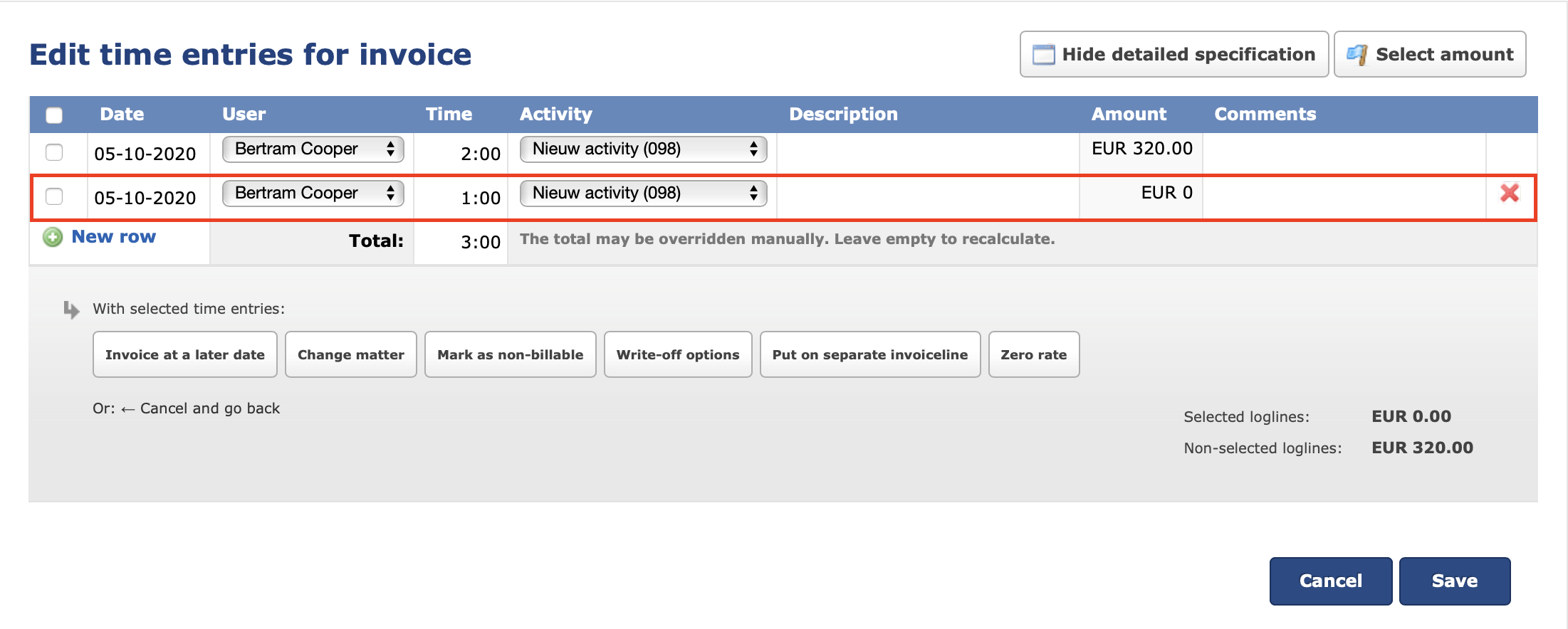 Click "Save" and you will return to the edit screen of the invoice. You can see that the total time is now increased by 1 hour in the example below:

Click on the time of the person where an adjustment needs to be made once more:


Then change the original written time from 2 hours to 1 hour and click Save: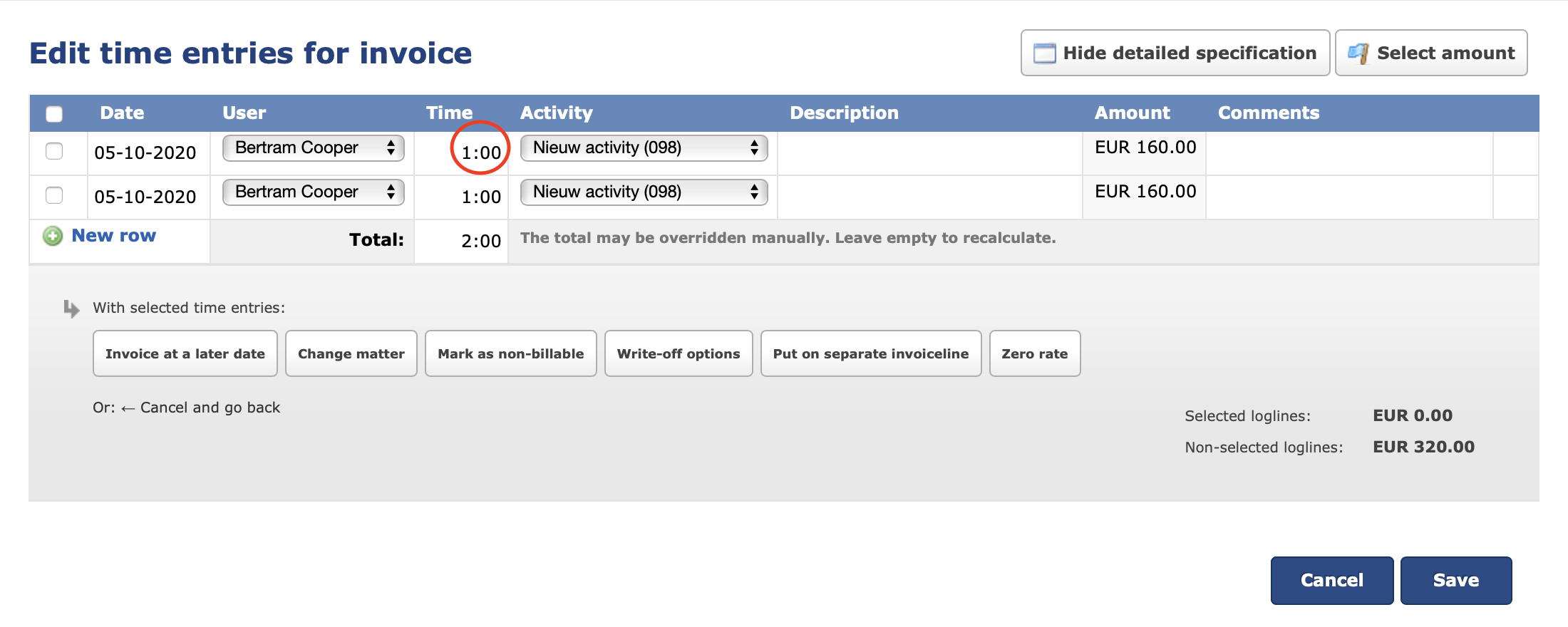 Reopen the time entries you were editing and select the manually added line and click 'Mark as non-billable':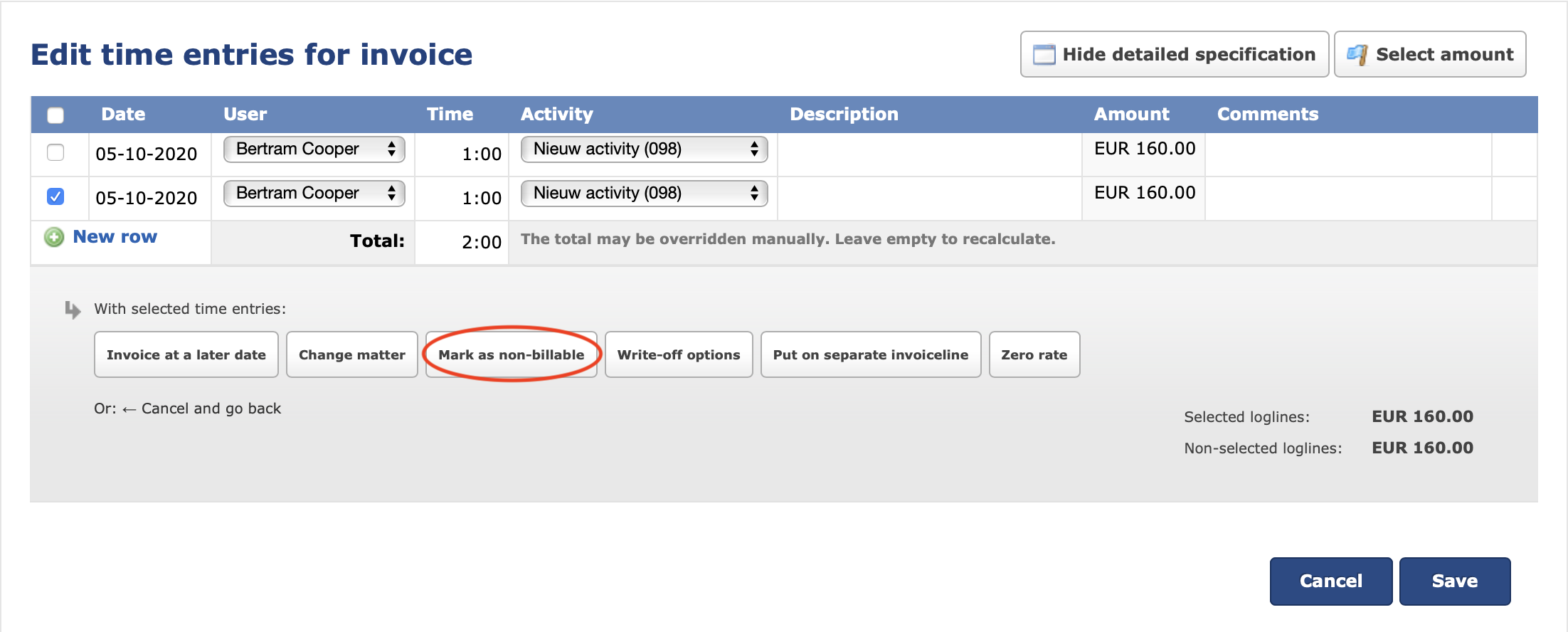 You will then return to the edit mode in the draft invoice and the time entry will be partially written off.
* In a future version of Legalsense, this functionality will be adjusted and the partial write-off of time will be made easier.