Wat does UBL mean?
UBL stands for Universal Business Language (http://ubl.xml.org/) and is the standard format for electronically sending statements/invoices. It provides the possibility to process an invoice directly into the financial accounting software of the customer without manual actions. The file format in which a UBL invoice is prepared is 'XML'. In this article we will continue to refer to 'UBL'.
Preparations
In order to generate a correct XML file that meets the UBL standard and can therefore be processed in your customer's financial accounting software without errors, it is necessary that a number of basic data have been entered correctly and completely in the 'Firm settings' of your Legalsense environment: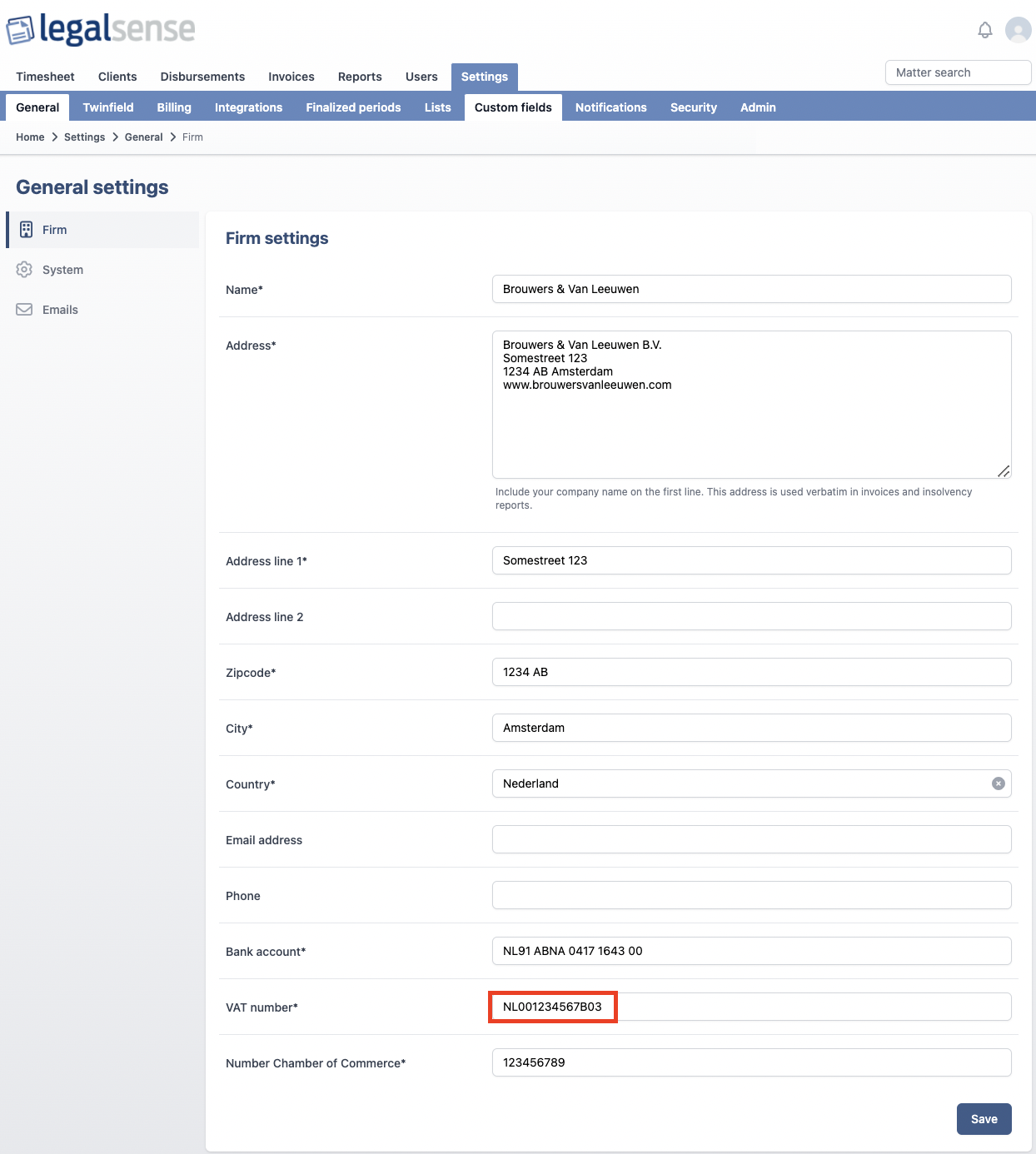 It is necessary that the address details of your firm are entered completely in the relevant address fields. In addition, the VAT number of your firm must also be entered.
This data will be included as 'sender' in the UBL file. In that case your customer's financial accounting software can recognise the sender of the invoice.
Generating a UBL invoice
A UBL version of the invoice can be automatically added as an extra attachment to the invoice email. This provides the possibility to deliver the UBL version to the customer in addition to the PDF version of an invoice. You can find more information about sending invoices by e-mail here: Sending invoices by email
The automatic addition of a UBL version of the invoice to the invoice email can be set via 'Settings' - 'Billing' - 'Emails':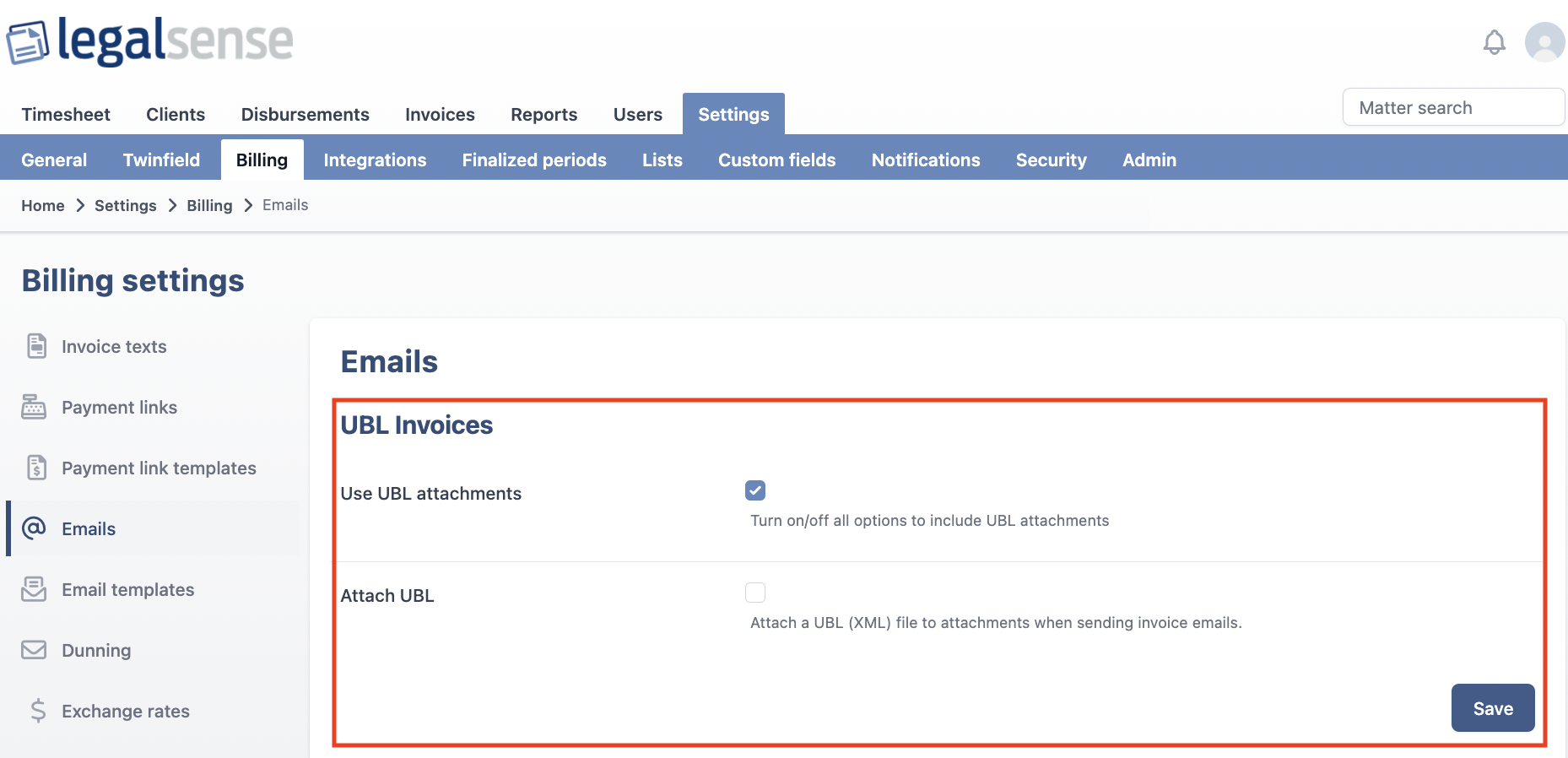 If 'Attach UBL' is checked, an XML version of the invoice will also be attached to the invoice email, in addition to the PDF version.
If the box 'Use UBL attachments' has been checked, a UBL version will not be sent with the invoice by default. In that case you can download it via the button 'Download' on the invoice.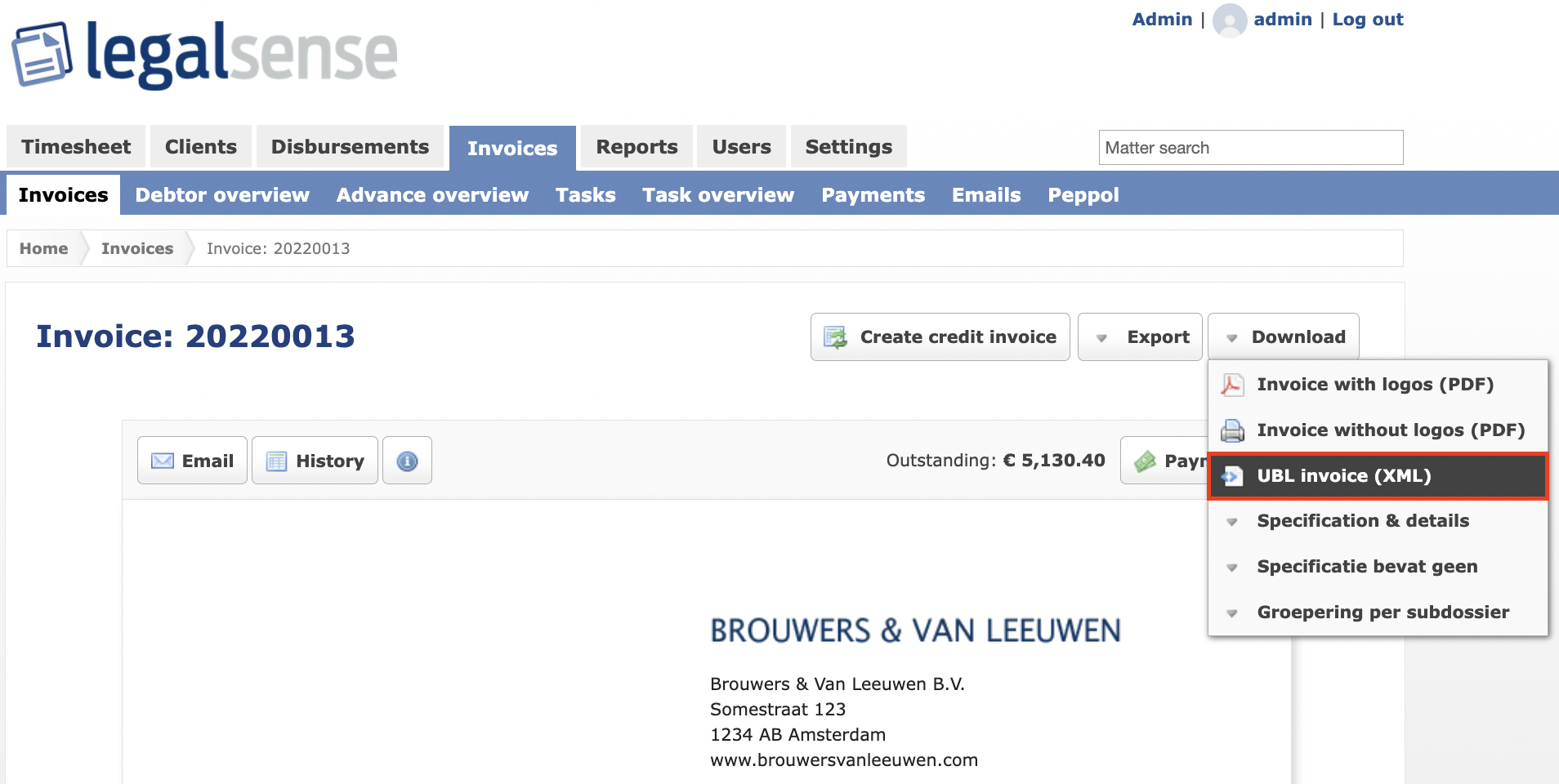 When you click on 'UBL invoice (XML)', an XML file will be downloaded. You can then further process this outside of Legalsense (for example, add it as an attachment to an email in Outlook).