The overview 'Hours Report' offers you the possibility to request a report for one or more users containing the written hours for a certain week or month. If the 'Presence roster' has been set up for the users within your organization, this report will also show the expected hours, based on the roster. If the user has not written the (full) expected time, these lines are shaded red.
If you have the permission to request the 'Hours report' overview of all users, you can also filter this report by selecting 'Only fee earners' and 'Only users with missing hours'.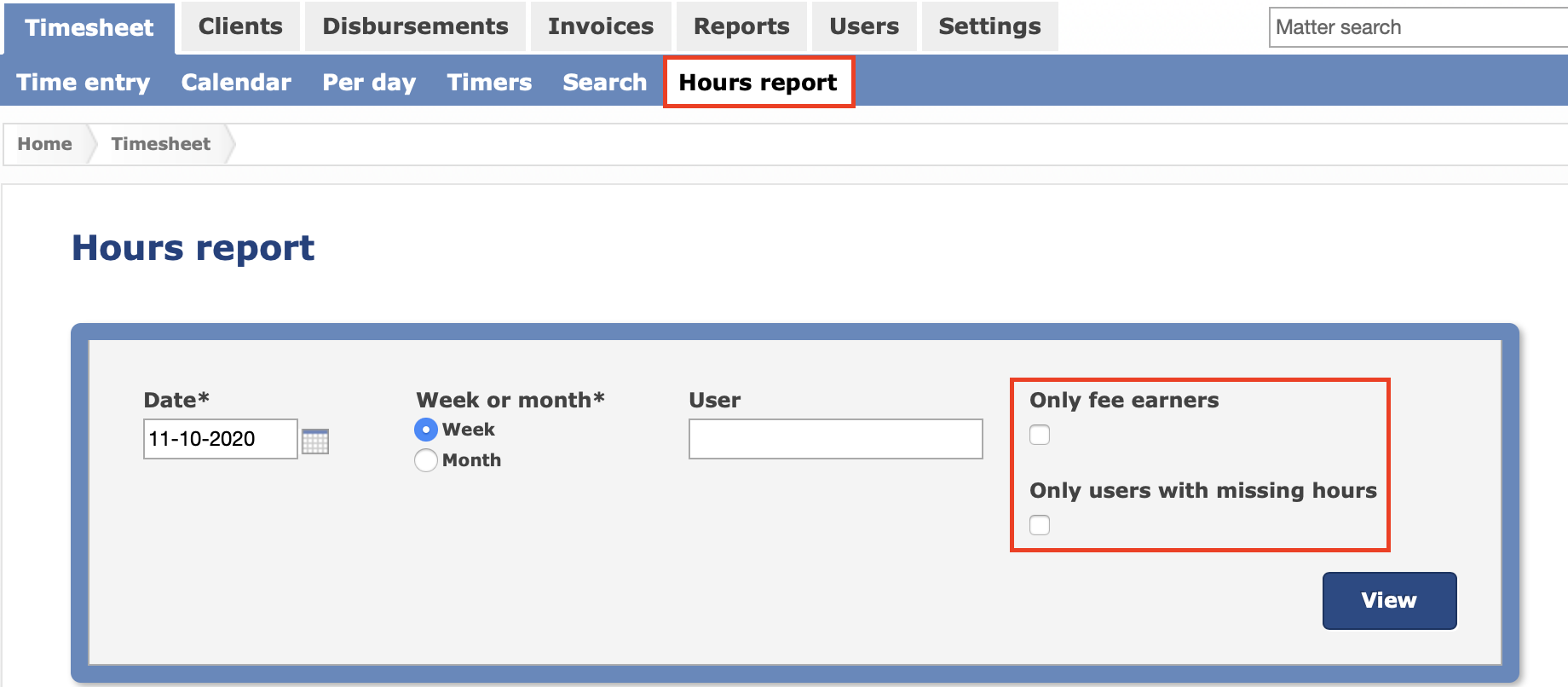 If you can only view your own Hours report, the options mentioned above are not available.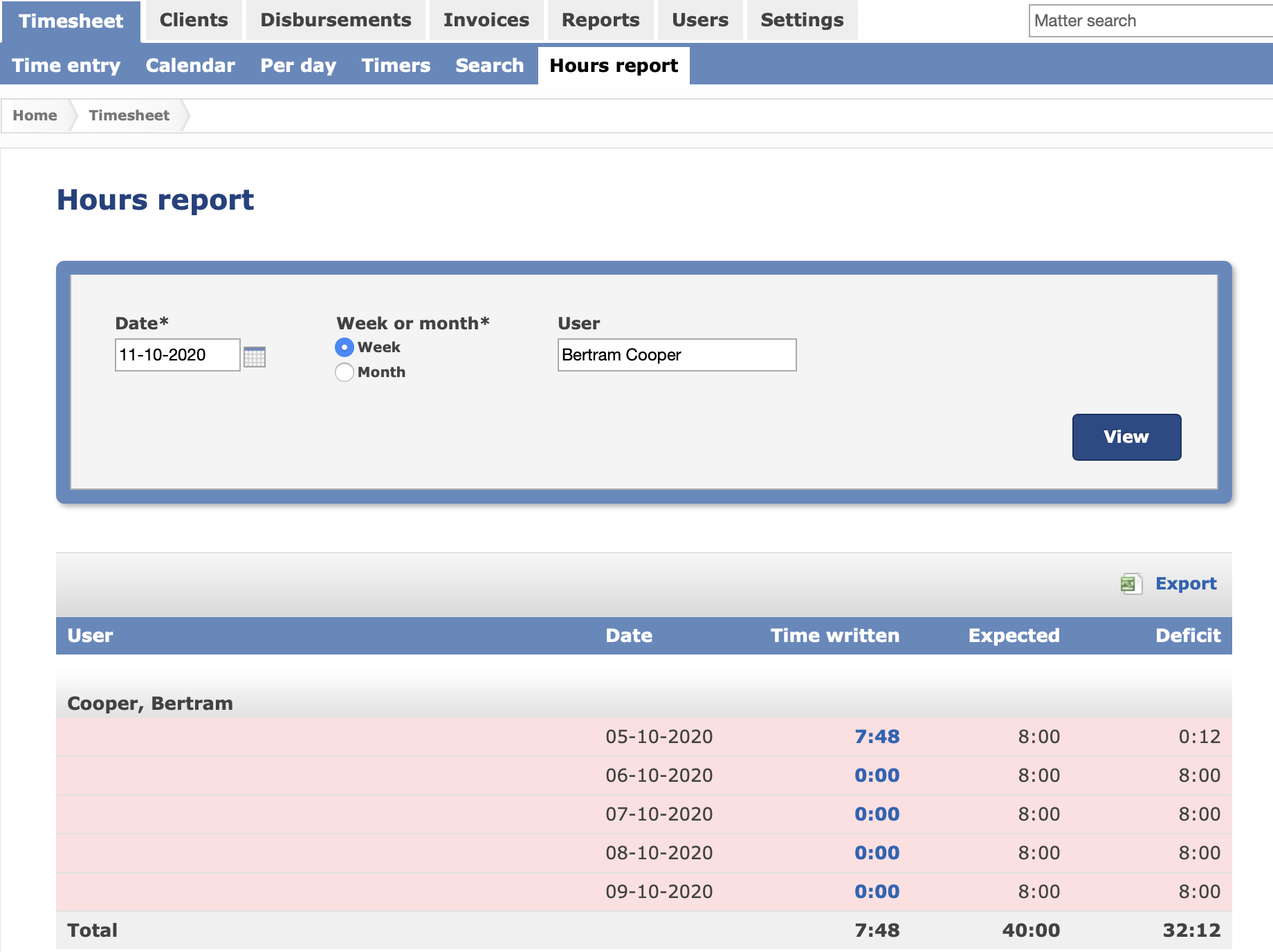 If it is set that a user is only allowed to view his/her own hours, he/she can only request this report for those hours. The report can be displayed on screen or exported to Excel. If no presence roster is set, the report will only show the written hours.
In the Calendar, days with missing hours are shaded in red in whole or in part for the user concerned.
Based on the defined presence roster, a notification can be sent to a user if not all hours are accounted for according to the set roster. Further information on this subject can be found in the articles User management and Notifications.
Legalsense also offers you the possibility to set a target for a user. These targets will be visible in the user's personal dashboard and in his or her performance overview. When setting targets for users, you can also activate performance notifications via e-mail and/or on the user's personal dashboard.
More information about setting targets and notifications can be found in the sections 'Targets and Presence rosters' in the article User management.