DAC6 (Directive on Administrative Co-operation) or MDR (Mandatory Disclosure Rules) is an EU directive requiring intermediaries to report potentially aggressive cross-border tax agreements between two different countries.
Legalsense has a new feature to ask users to select if DAC6 reporting is required or not when writing time. If DAC6 reporting is required, the time entry can be added to an arrangement.
An integration with DAC6pro (URL: https://dac6pro.com) (from TaxModel) is possible, which results in the arrangements to automatically appear in DAC6pro.
If you wish to use the integration with DAC6pro, please contact Legalsense support.
Below we will explain how DAC6 arrangements work in Legalsense.
Client page
On the Client page, a DAC6 arrangements section has been added that allows you to create one or more arrangements at client level.
After clicking the 'Add arrangement' button, you can name the arrangement as desired.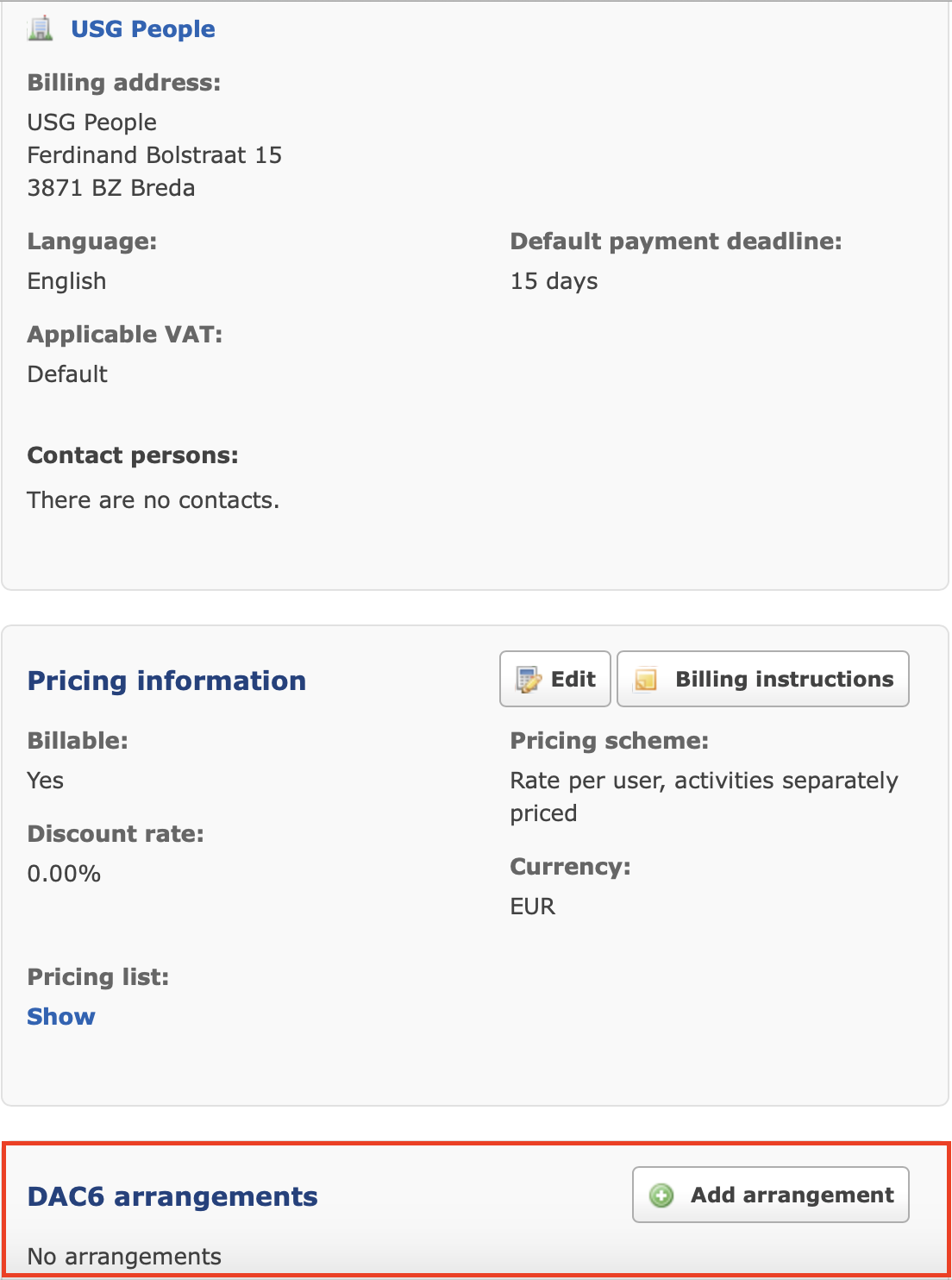 Matter page
On the Matter page, the new field 'DAC6 required for time entry' has been added. When this option is checked, a time entry linked to the matter in question cannot be saved without selecting a value for DAC6 reporting required ("Yes" or "No").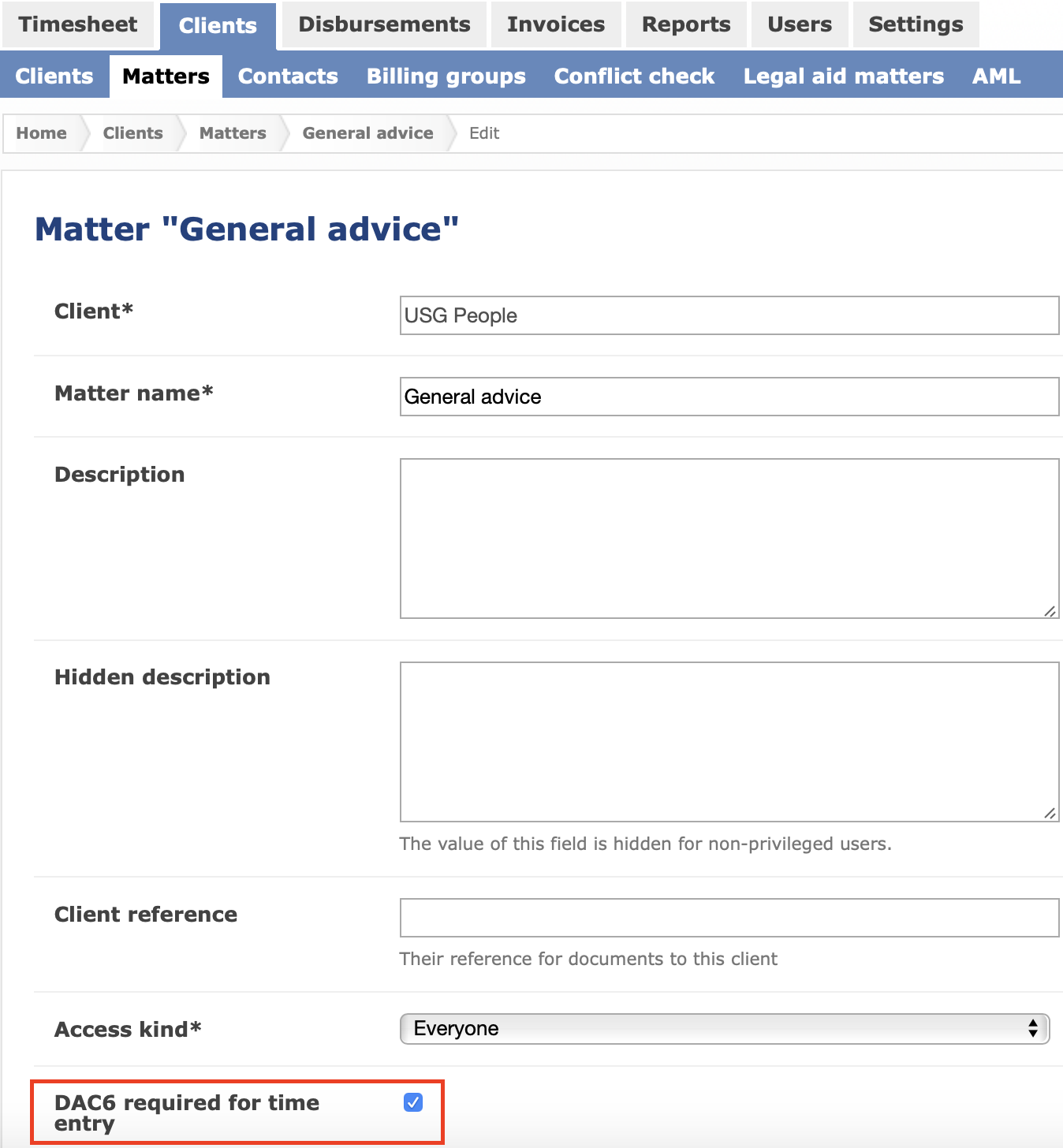 Time entry
When adding time entries, one can indicate whether DAC6 reporting is required for the time entry concerned. If DAC6 reporting is required, one of the client's arrangements can be selected.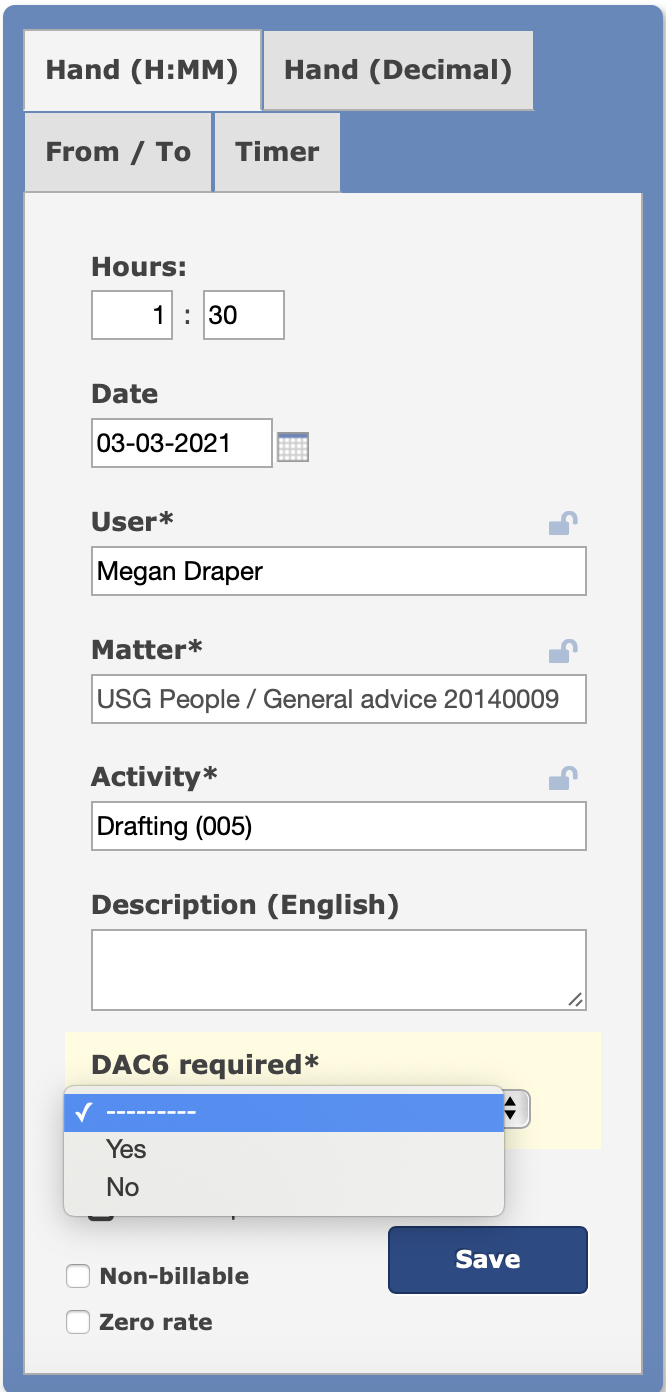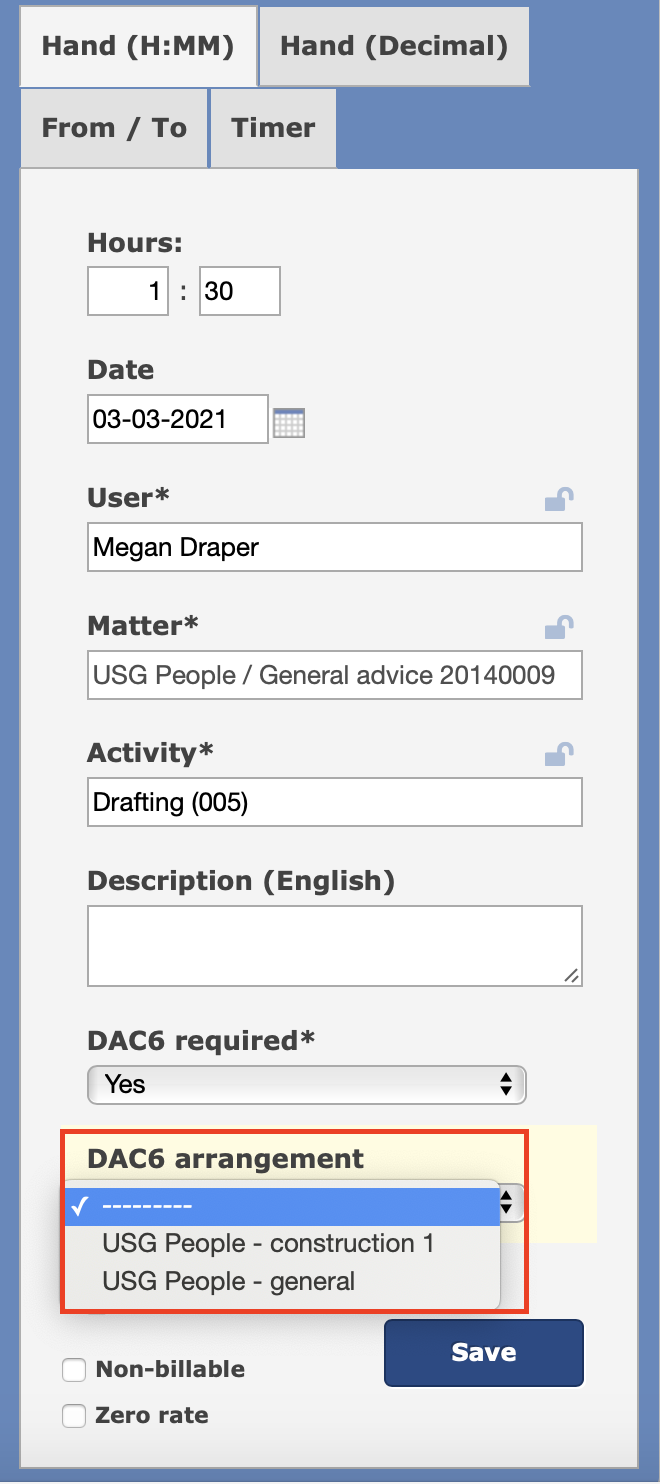 On the "Timesheet - Search" page, DAC6 filter options have been added to the options in "Advanced Search". You can also see the status of whether the time entrie(s) are required for reporting in the results list.

It is possible to change the DAC6 reporting required value of time entries and to assign a DAC6 arrangement to a time entry.

Report
In the reports, you can filter and/or group by "DAC6 required", "DAC6 arrangement" and "Matter has DAC6 enabled".