Legalsense has the option of manually specifying the fees on the invoice page (the first page). This option can be used when you, for example, would like to specify the fees per phase in a project. 
Creating an manual fee specification 
When you create a draft invoice on which activities are present, the button "Manual specification" is visible: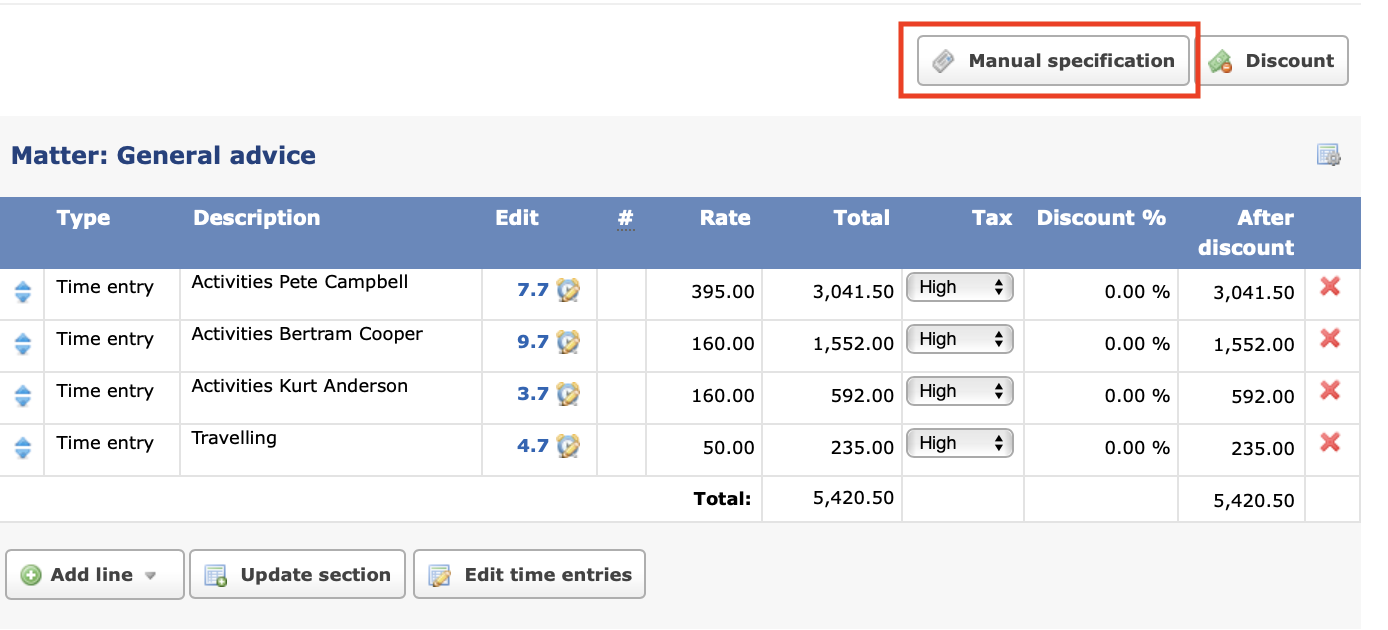 By clicking on this button you will be able to provide a manual breakdown of the activities:

To add a new line, you click on "Add line". When a line is added, the remaining amount that needs to be specified will be visible in the "fee amount" column. You are able to change that to the desired amount. This happens every time a new line is added until there is no unspecified amount left.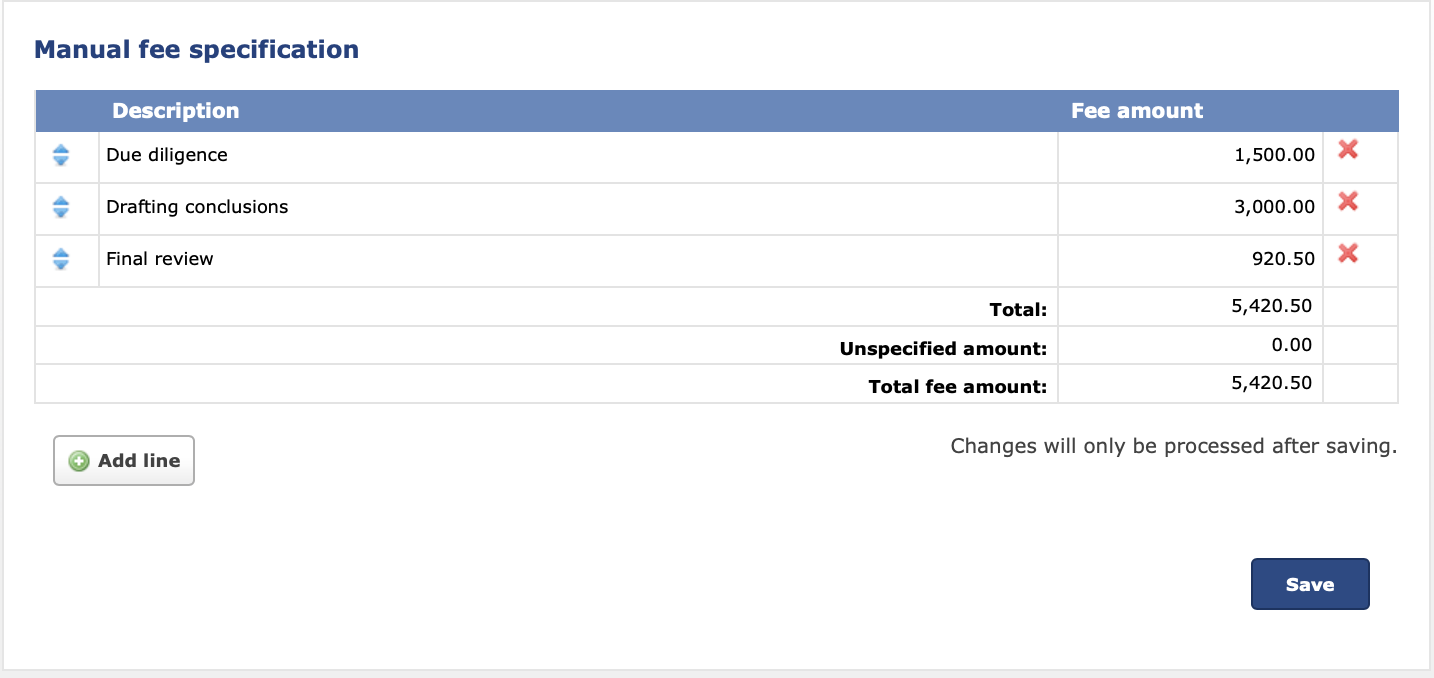 When the specification is complete and there is no amount left in the "Unspecified amount" column you can click on "Save" and you will return to the edit screen of the draft invoice.
If there is an Unspecified amount remaining, it is not possible to save the specification and you will see a warning message: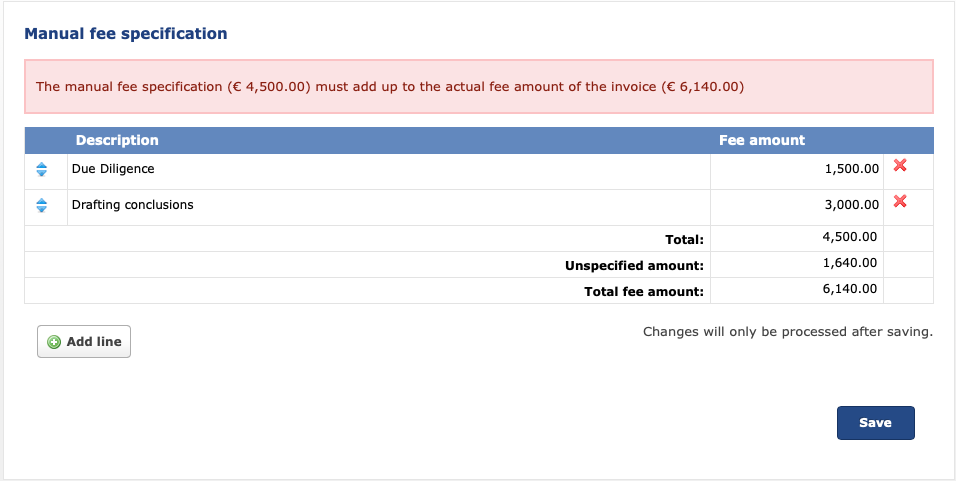 After the specification is saved successfully, you are returned to the edit screen of the draft invoice which you can save (as draft). On the first page of the invoice the activities are broken down according to the manual specification: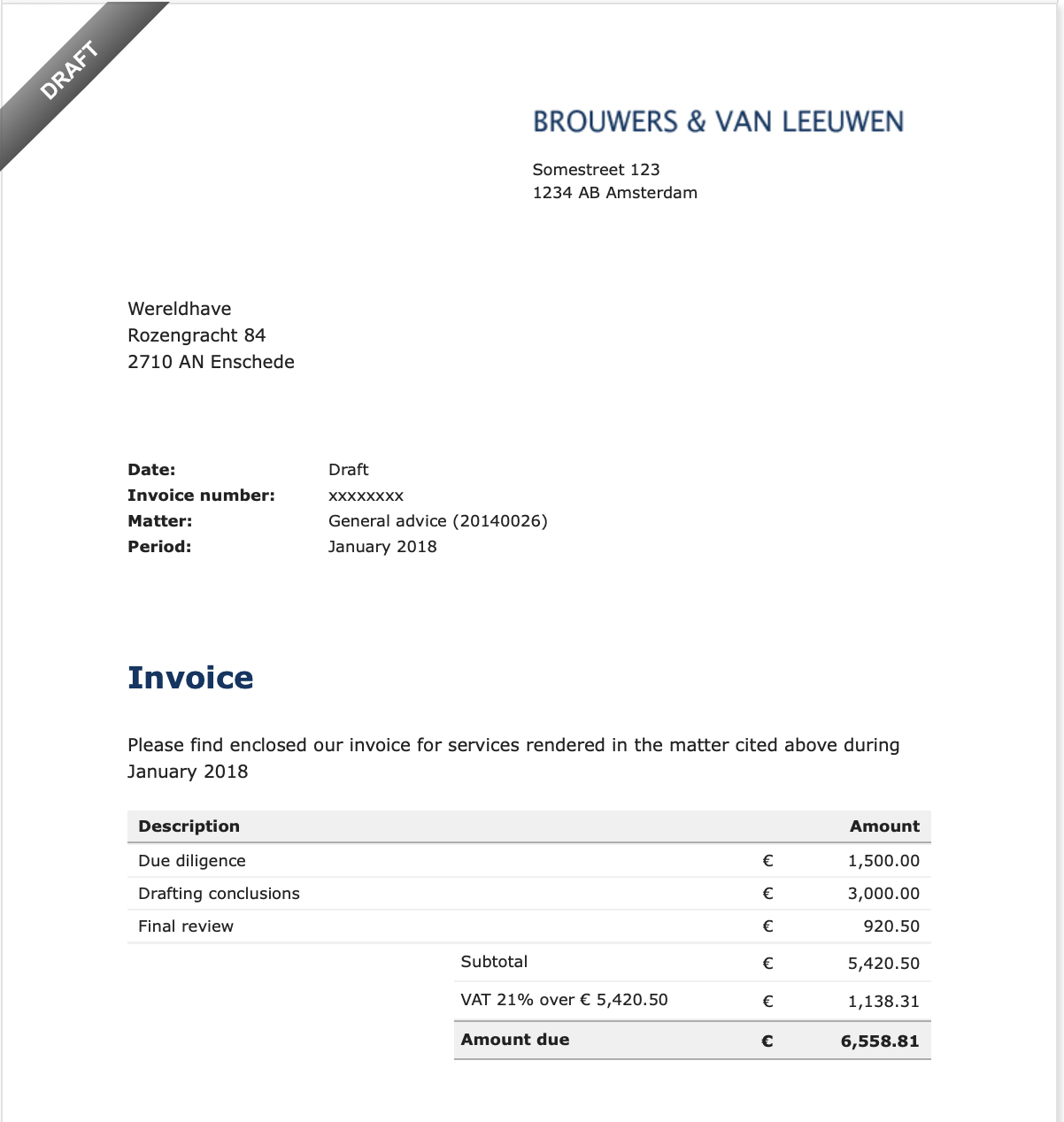 Impact on reporting/accounting export
A manual fee specification on the first page of the invoice only has effect on how the fees are presented on the invoice. It has no impact on the way the fees are presented in the reports or on the export to an accounting system.