eConnect makes it possible to send electronic invoices via Peppol and to register them with the recipient.
Before you can use eConnect, you need to enter into a contract with eConnect. They will then provide you with the correct credentials that you need to enter into Legalsense.
In order to use eConnect the following steps need to be completed:
Configuration:
1. Enable eConnect
eConnect must be enabled in Legalsense. This is a setting that can be turned on/off by a Legalsense employee. To change this setting, please call or email our support department.
2. Add your data
When eConnect is enabled for you, go to 'Settings' - 'Integrations' - 'eConnect'. This will take you to the following screen with the fields to be filled in: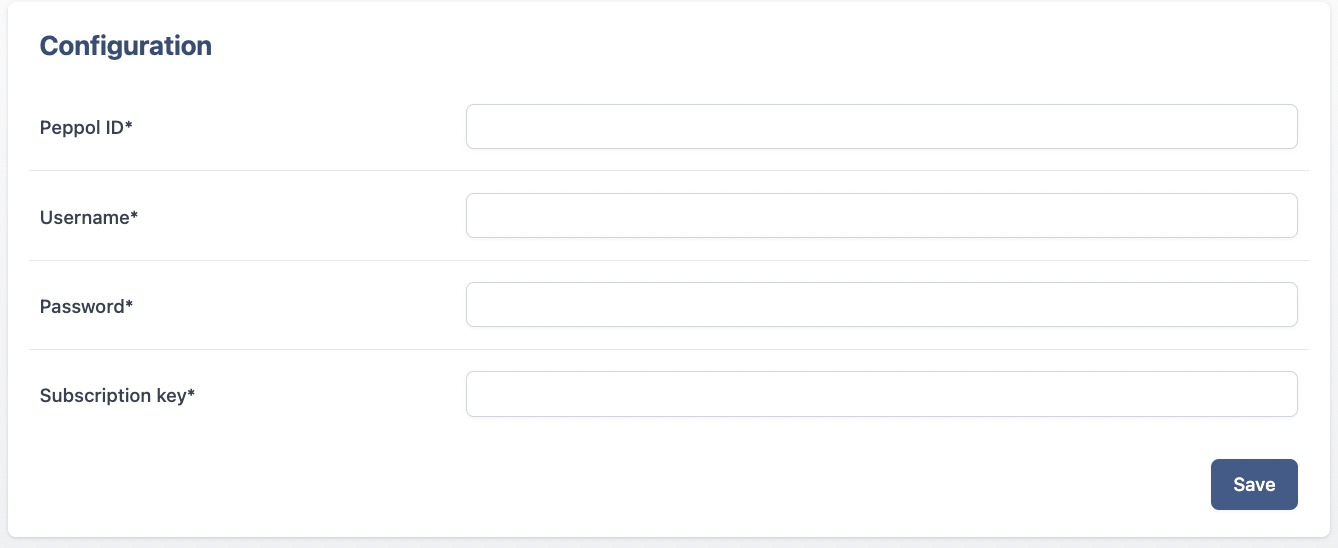 Once you have entered all your information, click on 'Save' and you will see a green bar at the top stating that your information has been successfully saved.
3. Check your office settings
Go to 'Settings' - ' General' - 'Office' and check that your 'Bank account', 'VAT number' and 'Number Chamber of Commerce' are entered correctly.
Usage:
Once the configuration has been completed successfully, you can make eConnect available per debtor by entering the Peppol ID on the debtor. You can do this manually, or you can leave the field blank which will start an automatic search for the Peppol ID based on the Chamber of Commerce number.
If the debtor has a Peppol ID set, you will see an extra button available 'Send via Peppol' in the declarations linked to the debtor in question. This button is only available for finalized declarations. Concept declarations and credit declarations are not yet available to send via Peppol.