In Legalsense it is possible to link multiple matters and to gather these in a billing group. This is an optional functionality that can be activated for you by our Support team.
After activating the Billing groups feature, you will see the tab 'Billing groups' under the 'Clients' menu.




Creating a Billing group
After activating the 'New Billing group' button, the following screen will be shown: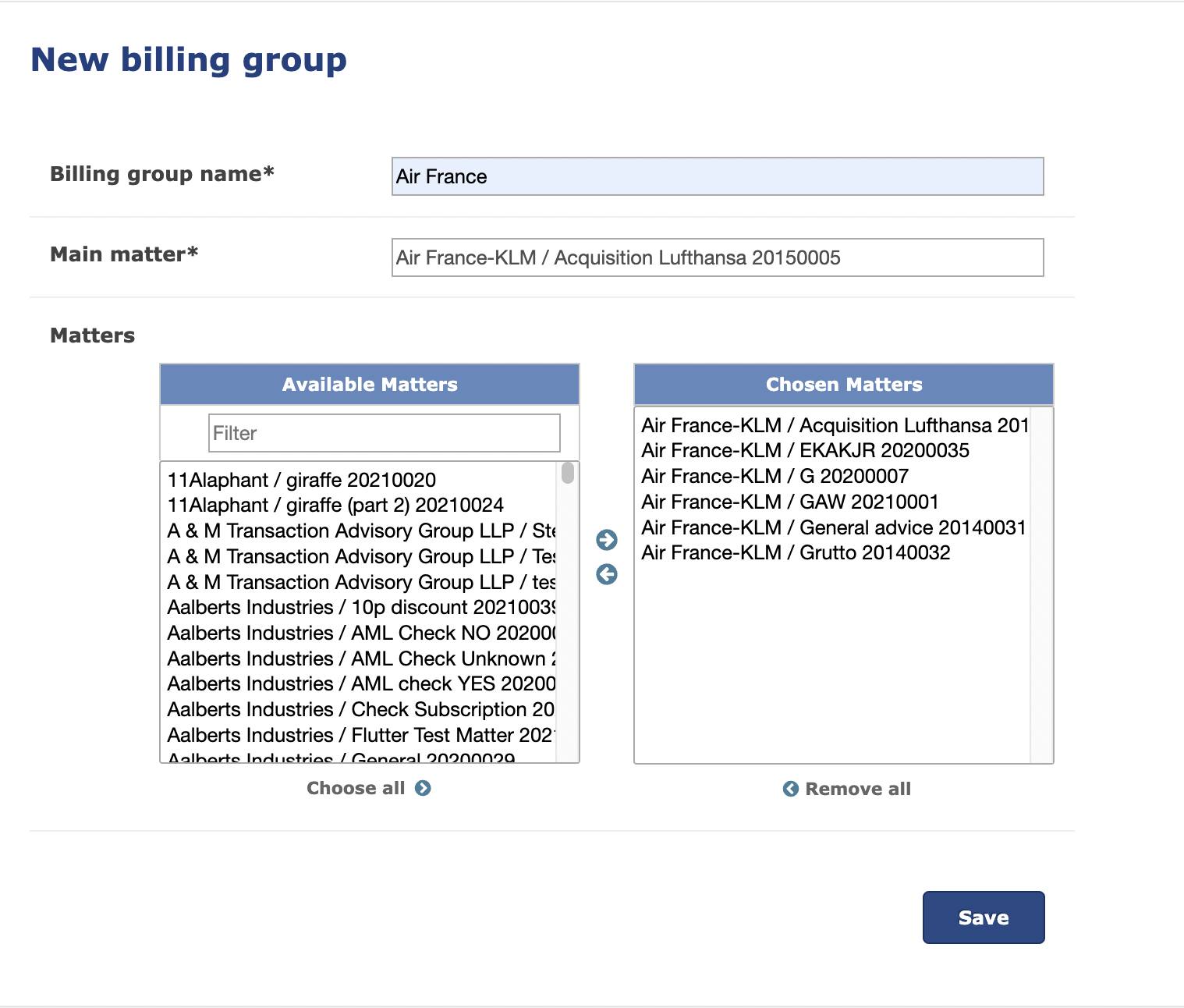 The fields marked with * are mandatory fields. After you have provided these fields with the required information and determined the matters that have to be included in the billing group, click on the 'Save' button.
Note: a matter containing several debtors cannot be linked as the main matter in the Billing group.

Editing a Billing group
If desired, you can edit a Billing group by clicking on the name of the Billing group and then the 'Edit button'.
Selecting an invoice based on a Billing group
If you select the main matter from a Billing group when creating an invoice, Legalsense automatically creates a draft invoice with all matters from that Billing group that contain billable time entries and/or disbursements.

Billing group - overview
If you click on the name of the Billing group, you will see an overview of the work in progress of all matters that are part of the Billing group. Below you will see an overview of all the (draft) invoices linked to the debtor and the status of these invoices.