Legalsense offers the possibility to add products to matters. A product is specified separately on the invoice. A product can be, for example: drawing up a (standard) agreement that is offered to clients at a fixed price.
To be able to use products, this first needs to be activated in your environment. When you want to use this you can contact our Support department.
Setting up Products
Before products can be used, they must first be created in the environment. This is done via 'Settings' - ' Lists ' - ' Submatters / Product kinds':

Click on ' New submatter kind/product ':

Then type a name for the product and tick 'Is Product'. If there is a checkmark under 'Is Product' 2 extra fields will appear in which a different name can be entered for the invoice and the unit price.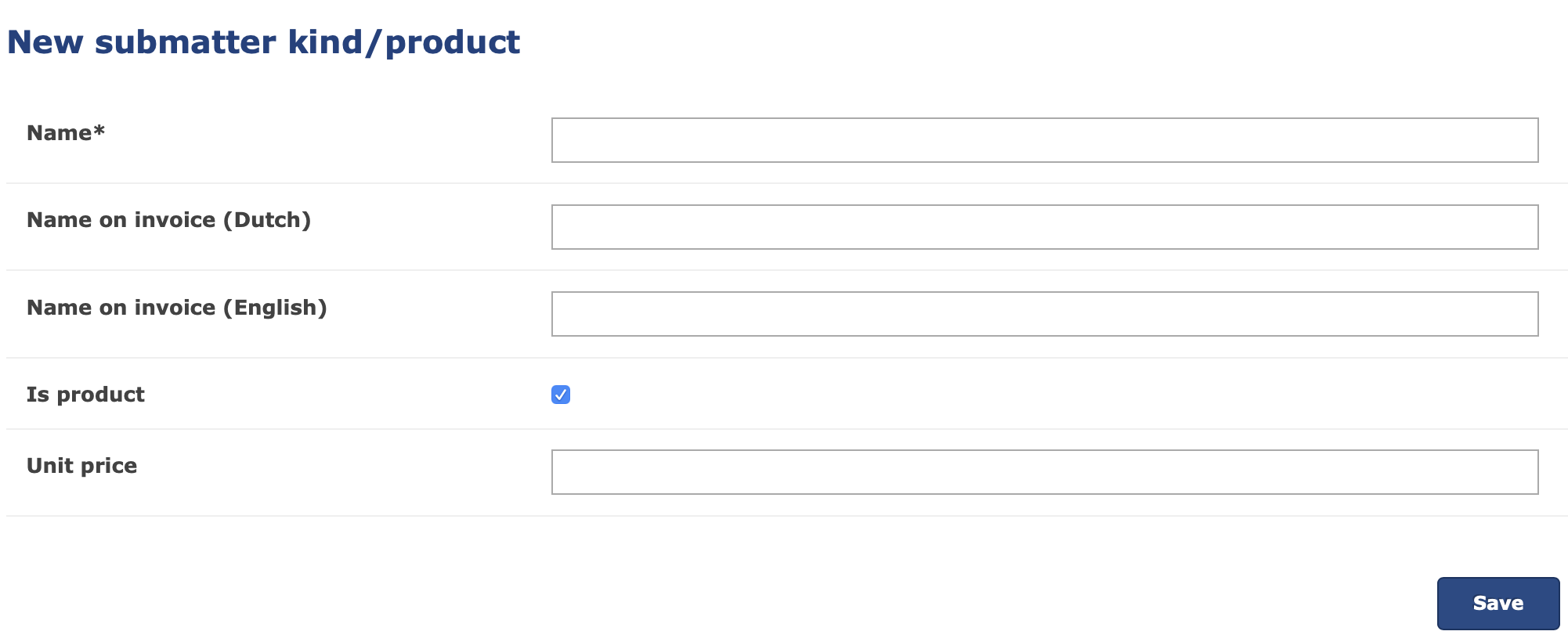 Then click 'Save' and the Product is saved.
Use of Products
In order to use the set product, it must be added to a matter.
Open the matter to which the created product has to be added and then click on 'Add submatter/product':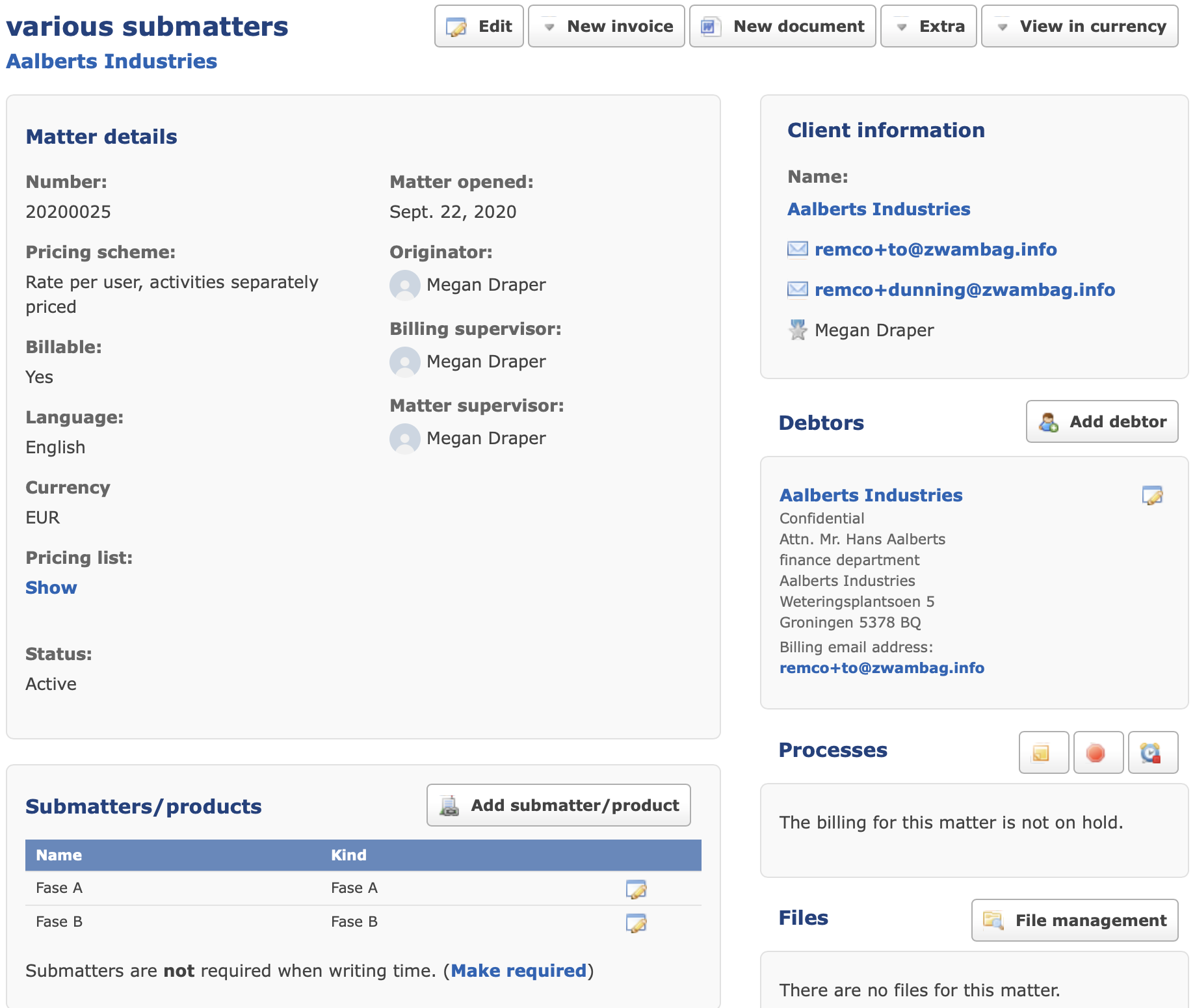 The product kind must then be indicated: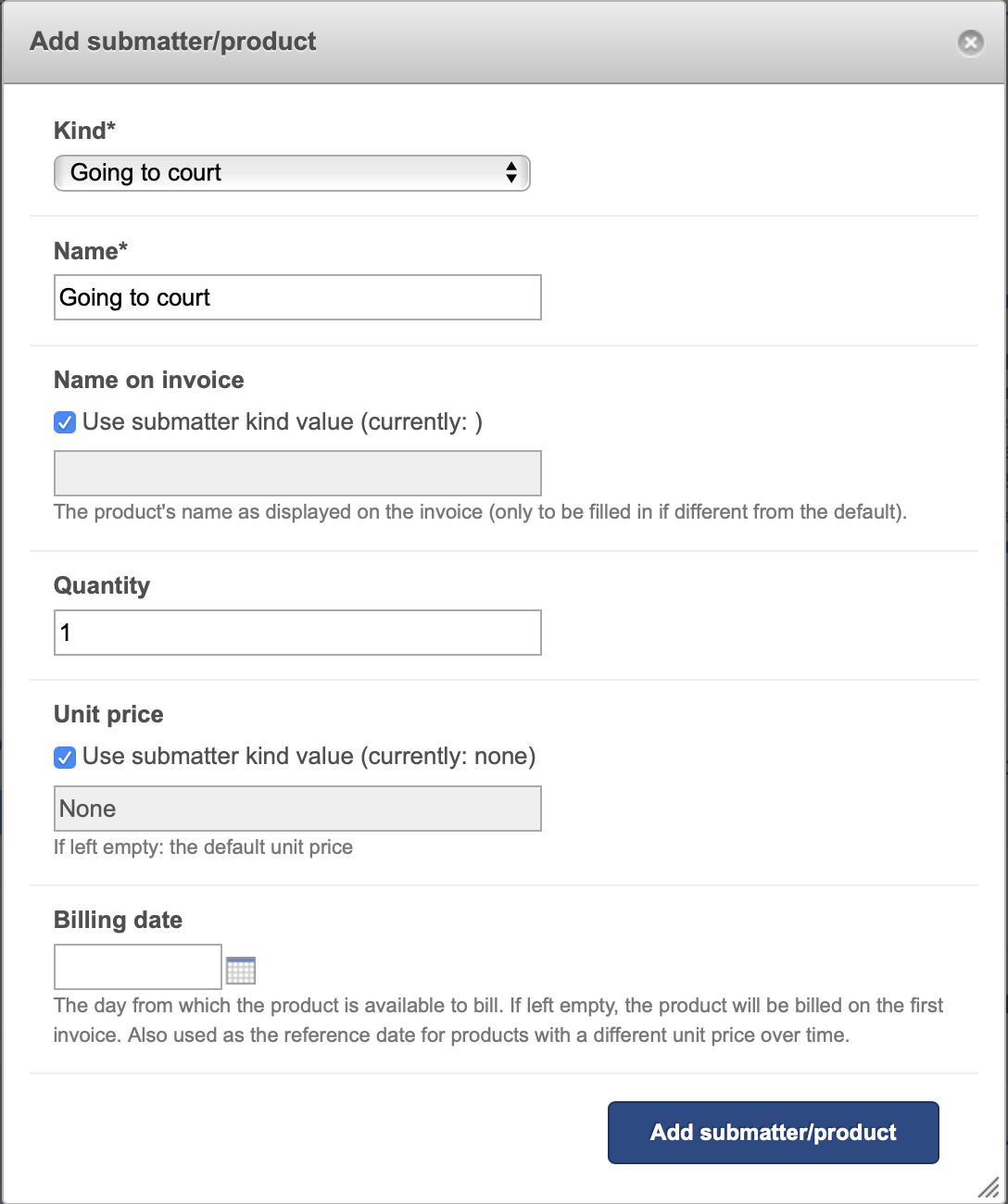 You only need to adjust something here if it needs to deviate from the default values. For example, if a different price for the product has to be used in this matter.
If everything is filled out as desired, click on 'Add submatter/product'. The product is then saved.
Writing time on a product
If a product has been created, it is also available for time-writing (see Writing and editing time for the ways of writing time that Legalsense supports). Writing time to a product is useful for reporting purposes. You can then see at any time whether the product is profitable.
As soon as the main matter is filled in the 'matter field', the selection field for a submatter/product automatically appears (it is, therefore, possible to have multiple submatters/products). In this field you can then choose the product. The other fields do not deviate from the regular timekeeping.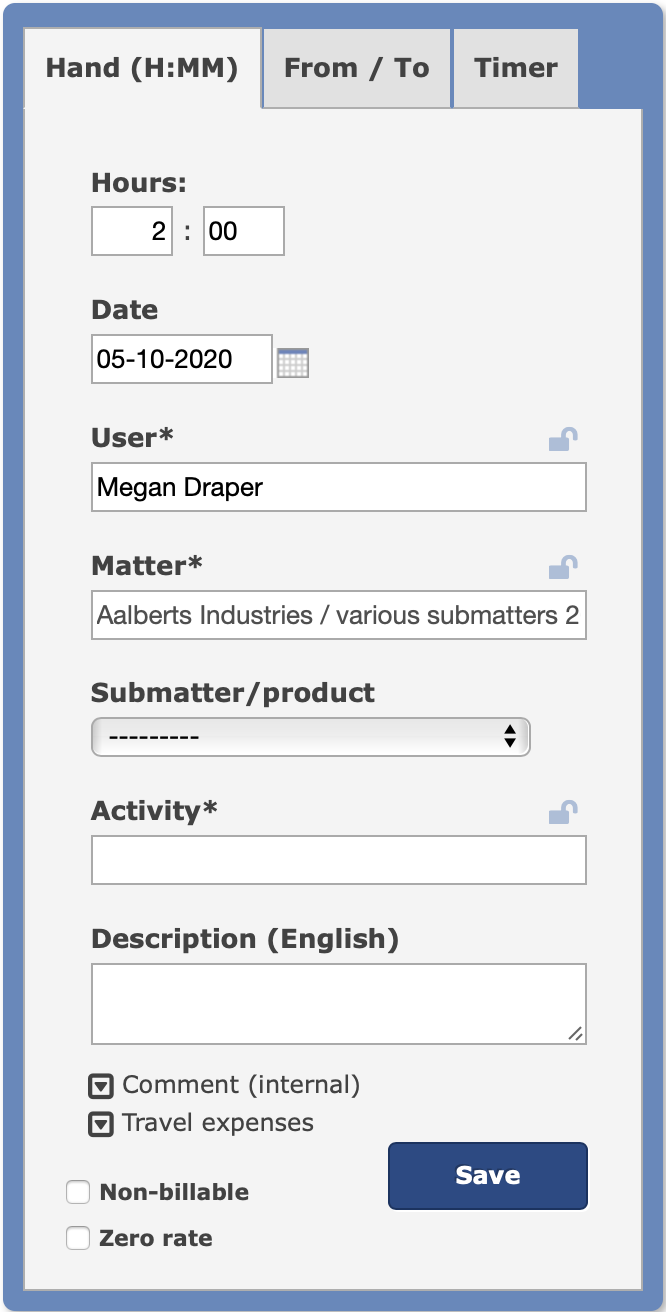 Billing of a product
Billing a product is done in the same way as regular invoices. You can bill a product from the matter itself or via the invoices selection option: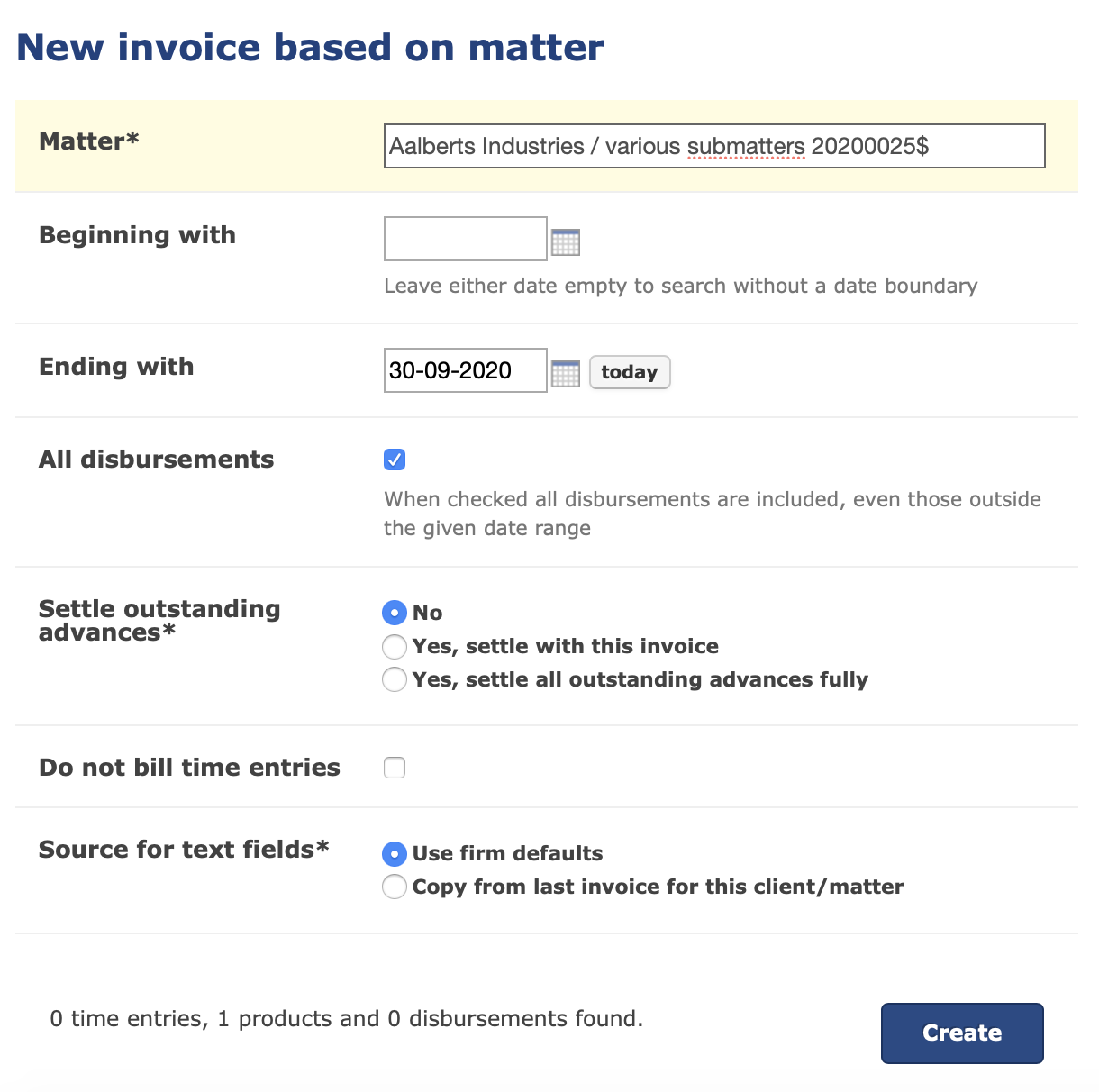 In the screenshot above you can see that one product has been found to bill. If you click on create, the draft invoice will be created.
Example of the invoice line:

If you click on finalize, the invoice is final and the product is billed.
Reporting
It is also possible to report on products. This way you can see if the prices you use for the products are profitable or not:

More information about reports can be found in the article about reporting in Legalsense.